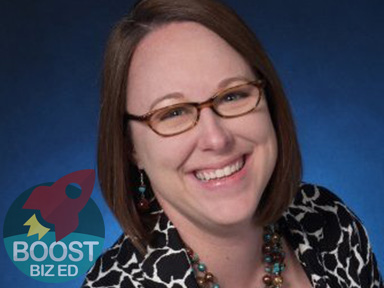 Laura Pence Atencio is motivated and committed to helping entrepreneurial speakers and authors build thriving businesses. She works with her clients to create online marketing systems that elevate their success.
Laura is a leading authority on online marketing and business growth and the Founder of Social Savvy Geek. Her clients call her "The Geek Liaison" because as a marketing strategist she uses her Social Savvy Success System to help entrepreneurs turn their passion into expert status and profitable through multiple income streams. She is a national speaker, trainer, and author.
Laura's knowledge in the areas of business growth and online marketing have been recognized during recent interviews on several web TV shows, podcasts, and radio including the Experience Pros Radio Show.
Known for her directness, desire to see business owners excel, and ability to communicate complicated concepts simply combined with an engaging manner and infectious smile, Laura is a highly sought after speaker.
Special Offers
@SocialSavvyGeek
Latest Tweets
@demianross
This has never been a problem for me. It's a blessing and a curse. 🤷🏻‍♀️