5 Keys to a Knock-out Presentation
Wed, Aug 6, 2014 | 9:30 – 11am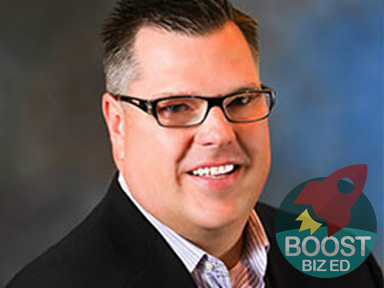 What is Boost Biz Ed?
Boost Biz Ed is both a networking event and educational event inspired the conviction that small business has the unique opportunity to change the world.
Boost Biz Ed fuels world changers by tapping proven business experts, drawing out transformative insights, and presenting them in a format for easy consumption and intention for immediate action.
How is this event special?
Event Decription
Let's face it, we are sick of bad presentations. We are sick of 20 bullet-points on one slide. Sick of people saying there presentation will be fun and then they kill us by reading their first three slides. You don't have to be a PowerPoint or Prezi genius to impact your audience. So? How do you create a killer presentation? Learn the five ways to create a killer presentation.
What other are say: Your presentation was awesome! It turned on the lights in that dark antiquated part of my brain! Before it felt like pulling teeth without anesthesia to sit down to work in PowerPoint. Now, I'm so excited to create my next presentation deck! — Barbara Crawford, Founder, Emotional Self Sufficiency.
How will I be empowered to action?
Action Points
You will think more like a designer.
You will be able to create presentations faster.
You will design slides with more impact.
Most of all, your presentations will become more memorable.
Where is this event?
Boost Biz Ed DTC is generously hosted by
Boost Biz Ed
39.60802000000001
-104.89076999999997
Jewell Insurance
Jewell Insurance
8480 East Orchard Road, Greenwood Vlg, CO, 80111