5 Steps to Finally Believing You Are Enough
Thu, May 17, 2018 | 11:30am – 1pm PST
Event Description
Have you ever felt stuck in your negative mind… felt that your thoughts and feelings had such a tight grip on you that you felt you could not escape?
Have you ever felt like you're not ENOUGH? We all have challenges – big and small but it is how we deal with these challenges that allows us to either stay stuck or begin creating the life we truly desire!
Are you ready for a CHANGE? Are you ready to OWN YOU LIFE?
Discover coping skills that will guide you when those limiting beliefs come up and you need redirection so that you can hit the "reset" button on your mindset!
These skills will help you embrace change, find your strength and learn to accept that you are ENOUGH!
Come and Learn
Identify why you feel stuck and what is missing your life.
Identify visibility blocks and begin grounding those blocks
Learn how to implement strategies given during presentation that will guide you into a mindset for success.
Boost Biz Ed San Diego is hosted by
4660 La Jolla Village Drive Suite 100
,
San Diego
,
CA
92122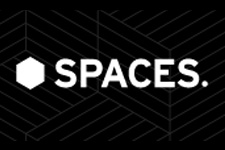 Boost Biz Ed
SPACES San Diego – University Town Center
SPACES San Diego – University Town Center
4660 La Jolla Village Drive Suite 100, San Diego, CA 92122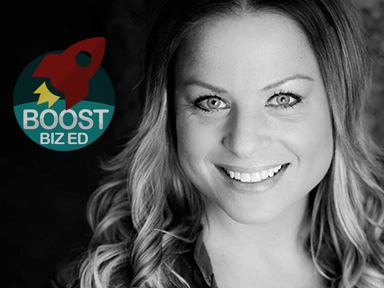 About Megan
Megan R. Fenyoe is a Licensed Clinical Social Worker (LCSW), motivational speaker, Life Coach, Veteran and owner of Mission Strength.
Through coaching, leadership, consulting and speaking engagements, she has helped hundreds of people accurately assess their challenges and identify ways they can change, capitalizing on the strengths they already have while building new ones.
Being a mental health therapist, coach, business owner and fitness fanatic has taught Megan a great deal personally and professionally about the positive effects of embracing good health and positive mindset.
Megan's methods are not limited to a particular approach, but are based from over 15 years of experience, observation and seeing results.
Megan's passion and purpose in life is to inspire others to live healthier. Mind. Body. Soul.
Help Small Biz in San Diego Change the World Action by Action!
Please Help Us Promote This Workshop and All Boost Biz Ed San Diego Events
Share any of these links, in addition to this page.

Eventbrite:
Meetup:
Facebook:
Use any of these resources to promote.
Print these flyers and distribute wherever you work and network.
Forward our emails to business colleagues.