Branding Uncensored!
Wed, Feb 22, 2012 | 9:30 – 11am
Event Description
Learn what makes up your brand, why each part is critical, and how the pieces interact.  We'll talk about why a strong brand matters to your business, no matter how big or small.  We will also discuss and give examples of how your brand can be leveraged successfully with social media.  Join us February 22 as Lori Dubois and Emilie Downs teach us how to brand products to sell!  If you think your brand isn't that important to your marketing, you might think differently after this!
Guests Learned
What really makes up your brand
Why your
What to do and what not to do from the successes and mistakes of other companies
A list of valuable marketing secrets you can put to use right now!
Boost Biz Ed DTC is hosted by
Boost Biz Ed
39.65836620231679
-104.91626753183374
Corporate Office Centers
Corporate Office Centers
4643 Ulster Street, 8th Floor, Denver, CO, 80237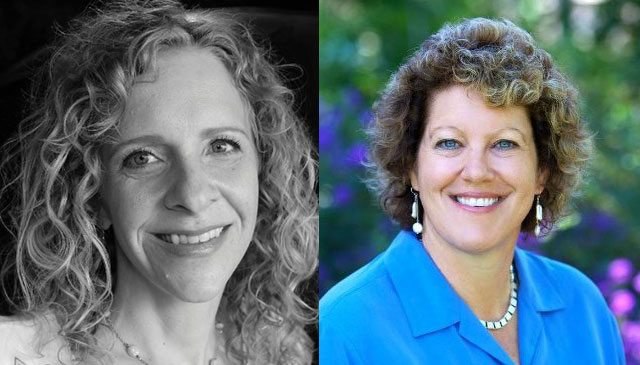 About Emilie
Emilie Downs, owner of Imago Visual, is a 'brand doctor'. She utilizes a process of probing questions that reveal the 'why' behind the business, allowing companies to clarify their brand and message. This process develops a brand in a strategic way, rather than relying on random or faddish marketing activities to grow a business. Her clients are able to move beyond business categories to tell their story, resulting in clarity for their business, employees and customers. She loves the "Ah-ha!" moment that occurs when owners discover their individual truths.
Emilie is passionate about creativity as a highly effective way to problem-solve and innovate in the workplace. She breaks through the myth that only some people are creative. Emilie spent the early part of her career as a designer and art director. It was during this time she discovered business owners often have trouble conveying their unique message, leading her to form Imago Visual in 2008. She is an award-winning author and her designs have been featured in HOW and Print design journals. She is sought after as a speaker and authority on branding and creativity.
About Lori
Marketing Troubadour serves as an outsourced marketing director for businesses and organizations. I use storytelling as the framework to leverage your differentiators and increase your marketing effectiveness. I believe a solid strategic marketing plan includes a well developed marketing message, a well defined target market, and a tactical plan comprised of the right mix of marketing methods.
Services:
Brand development, strategic marketing plans, tactical marketing implementation, messaging and story development, web content, newsletters, marketing collateral development, direct mail campaigns, customer surveys, target marketing definition, research, email marketing, websites, and social media campaigns.
Creator of the MESSAGE-MARKET-METHODS storytelling approach and co-creator of the Branding Pie: 5 key ingredients of building a brand.
Other Boost Biz Ed Workshops
Help Small Biz in DTC Change the World Action by Action!
Please Help Us Promote This Workshop and All Boost Biz Ed DTC Events
Share any of these links, in addition to this page.
Use any of these resources to promote.
Print these flyers and distribute wherever you work and network.
Forward our emails to business colleagues.