Choosing the Most Profitable Web Strategy for Your Personality
Wed, Jul 18, 2012 | 9:30 – 11am
Event Description
With the 1.4 million results when Google searches "web marketing", selecting the best use of your time and money can be gray your hair in a hurry. How about a little coaching and customization?
(This is Part 1 of a 2-part series, concluding at Boost Denver, July 25.)
Parking at Denver Centerpoint I validation included for those attending event.
Special gift to participants: as well as a gift of 1 free hour of conference room time at the executive suites!
Guests Learned
How to design a great outcome for your business' sales & marketing.
What are the core business personality types that will fit the tools that work best.
How to determine which tools will work best for you business.
Putting this information into practice.
Boost Biz Ed DTC is hosted by
Boost Biz Ed
39.65836620231679
-104.91626753183374
Corporate Office Centers
Corporate Office Centers
4643 Ulster Street, 8th Floor, Denver, CO, 80237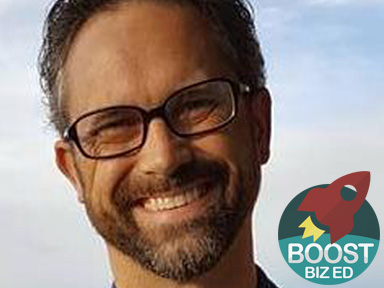 About Dan
Dan Wilson is a career sales rep that has transitioned his skill sets in sales and marketing into a service that helps entrepreneurs figure out what type of client is best to attract, and how to set up a system to attract prospects that is enjoyable to maintain.
@effectiveconnec
Latest Tweets



Help Small Biz in DTC Change the World Action by Action!
Please Help Us Promote This Workshop and All Boost Biz Ed DTC Events
Share any of these links, in addition to this page.
Use any of these resources to promote.
Print these flyers and distribute wherever you work and network.
Forward our emails to business colleagues.