Enjoy Life, Earn More
Leveraging Passion to Get Most Out of Yourself & Others
Wed, May 6, 2015 | 9:30 – 11am
Event Description
We know passion drives action. Discover that passion and harness it to take your business to the next level. Knowing what drives you and your employees will give you the information you need to build the business you have always wanted and create a workspace your employees will love.
Guests Learned
How to discover your unique strengths
How to tailor your business to your Life Purpose
What to look for in your ideal employee
How to turn passion into profits
Boost Biz Ed Denver is hosted by
3001 Brighton Blvd
,
Denver
,
CO
80216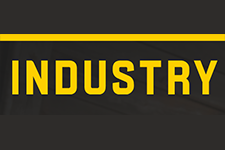 Boost Biz Ed
INDUSTRY Denver
INDUSTRY Denver
3001 Brighton Blvd, Denver, CO 80216
Enter through the center of the building along Brighton Blvd. We are in the conference rooms immediately to the left upon entering.
About Rob
Purpose illustrator, speaker, and attorney Rob Aghazarian works with business owners and individuals on their intentions for their businesses and their lives. Rob's process sheds light on each person's unique talents and essential character to discover their life purpose and then shows each person how to create intentions that align with that passion for life. Rob is a life-long learner with degrees in Business, Psychology, and Law. He styles himself as an epiphany addict and pattern assimilator. As long as it helps him learn more about human behavior and how to better connect, he is fascinated. His favorite way to learn is experiential. As long as there is someone else along for the trip, he will raft, bike, climb, or hike anywhere you want to go.
@robaghazarian
Latest Tweets



Help Small Biz in Denver Change the World Action by Action!
Please Help Us Promote This Workshop and All Boost Biz Ed Denver Events
Share any of these links, in addition to this page.
Use any of these resources to promote.
Print these flyers and distribute wherever you work and network.
Forward our emails to business colleagues.