Entrepreneur or Just Crazy? Understanding the Dysfunction
Wed, Oct 2, 2013 | 9:30 - 11am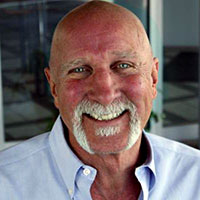 Location
Jewell Insurance
Greenwood Vlg, CO, 80111
Boost Denver
39.60802000000001
-104.89076999999997
Scroll down to map
Ray
Bruce, Ph.D.
Tower Associates International, Ltd.
About Ray
Ray Bruce is passionate about business and has been since he began to raise rabbits rather than have a paper route as a kid. Over more than 40 years, he has become a trusted adviser to large and small organizations, bringing his experience to others.
Ray has been an employee, worked assembly lines, a construction laborer and office manager. And, he has owned and built businesses in the hospitality, computer sales, retail and publishing industries. He has held teaching positions at high schools, community colleges, universities and graduate schools. Ray has created and consulted for community based not-for-profit organizations and is a published author. He is a husband, father and grandfather… and wants to help others make a real difference with the passion God has given to them.
Ray's gifts, strengths and experience are creating tangible realities out of visions. He consults, speaks about and facilitates strategic planning, change management and individual empowerment for creative, results-oriented clients and organizations.
@drbizpro
Latest Tweets



Workshop
Entrepreneur or Just Crazy? Understanding the Dysfunction
Description
"Are you crazy?"… Ever been asked that? Ever thought it yourself? Welcome to being an entrepreneur. Creating and owning a business, any kind of business, requires a special kind of desire, vision and commitment… and strongly affects our emotions, thoughts and behaviors. In this workshop, Life Coach and Consultant, Ray Bruce peels back the layers of dysfunction and provides 5 key steps to take to successfully negotiate the "mental illness" of owning your own business. Your family, your customers and your employees want you to seek help… here's your chance.
Participants Learned
Five keys to mental health as an entrepreneur
The five steps for getting to where you want to go with your business
How to identify the most vulnerable areas of your business
A five step model to identify and use experts who can really help you in any area of your business
Jewell Insurance
Jewell Insurance
8480 East Orchard Road, Greenwood Vlg, CO, 80111