EPIC Networking South/Lone Tree
Wed, Aug 16, 2017 | 5:30 to 7:30pm
Description
Join us for the Experience Pros Monthly Networking Event. This is a monthly recurring event, and is open to the brightest and most positive business professionals in Denver! We've been hosting this event for 9 years now – and it's the hottest event in town. Be prepared to meet & greet, but leave your selling tactics at the door.
Here's how to make the most of your Experience Pros Networking Event
Come with a smile & positive attitude.
Be willing to meet and talk with everyone. Be prepared to share who you serve the best (your target client), share your passion and your story.
Only exchange business cards when it's mutually beneficial. When possible, set up the next meeting right there on the spot. We all carry our calendars and this removes the follow-up chase afterwards.
Tip generously. At least $1.00 per hour, and upwards depending on your order.
Come often and bring others with you. Let's build the most dynamic community for business professionals in Denver.
The event is $10.00 at the door, or it's included in your Experience Pros membership.
5:30 – 7:30pm, Open Networking, Happy Hour Prices on Beverages. Occassionaly, At 7:30pm, Encore Events will turn up the dance music and we'll turn the Experience Pros Dance Party! Join us for all the fun! Music provided by Encore Events & Entertainment.
This event is open to the public. $10.00 at the door.
Fox & Hound Lone Tree
Fox & Hound Lone Tree
9239 Park Meadows Drive, Lone Tree, CO 80124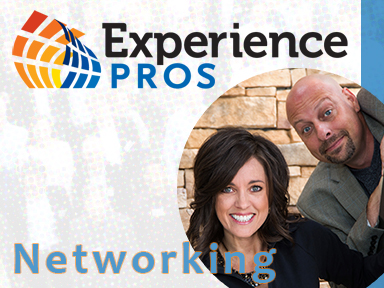 About Dru
Dru has spent his career manipulating message and media for large and small businesses (from AT&T and Yale University to local health practices, property managers and attorneys). While he started in Journalism ages ago, with a degree from John Brown University in Arkansas, the past 11 years he has been an entrepreneur with Call To Action Alliance. He founded Boost Denver 6 years ago and has enjoyed serving the small business community with actionable education.
Special Offers
@drumanshoo
Latest Tweets


Associated Upcoming Events
Help Small Biz in Rise Action by Action!
Please Help Us Promote This Workshop and All Boost Biz Ed Events
Share on

All other favorite social channels
Forward our emails to business colleagues.