FREE EVENT: Missing Piece to Millions for Entrepreneurs
Thu, Mar 2, 2017 | 6:00 pm
Event Description
Attend this free event that will impact your life. Marshall Sylver, a world-renown hypnotist and master of interpersonal communication, has been harnessing the power of the human mind since he was a child. In just a couple of hours, he will change the way you think about business, money and wealth! By educating people on the power of subconscious reprogramming, he motivates people to take action in the present moment and change their lives in a positive way forever.
Register at: http://bit.ly/2gLrCoM
Join Marshall Sylver in this 2 hour event as the Millionaire Maker himself trains you on how to succeed in any business, and accumulate wealth! Discover:
– How to create irresistible influence!
– How to build unstoppable confidence!
– How to have instant stress reduction!
– How to create instant charisma!
– How to massively increase profit margins!
– How to program your mind for diamond hard discipline!
– How to read body language like an expert!
– How to create an additional money funnel that could add six or seven figures of profit!
NOTE: Bring business cards. Starts Thursday, March 2, 2017 at 6 pm.
Register at: http://bit.ly/2gLrCoM
Watch the Event Video for more details: https://youtu.be/YNisNciqIEY
Learn more about Marshall in this ​video: https://youtu.be/T55wvB9j0B4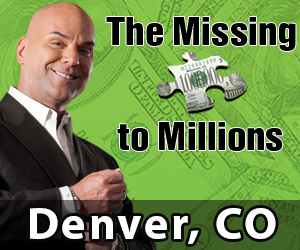 About Nancy
Feeling Stuck? Let's Talk Strategy!
Has this ever happened to you and your business?
Everything is cruising along just fine and then – BOOM – you bump up against a challenge you just can't seem to solve. In many cases, you might not even see the underlying causes, but you can definitely feel the impact:
– Growth slows down, but you can't explain exactly why…
– You find yourself wearing too many hats, and thus become less effective…
– Your vision for the path ahead gets foggy, and your clients can feel it…
– You can't seem to implement the time-saving systems or repeatable processes necessary to guarantee consistent results or to scale the business…
Believe it or not, if you are a CEO or entrepreneur, this is totally normal.
Every business, big and small, runs into problems they just can't see themselves no matter how hard they think and try to find the answers alone.
The reality is: There are times when you are just too close to your problems to ever be able to identify, assess, and find solutions for them.
And, that's when a real leader knows it's time to ask for help.
When you seek the right counsel, you can make quantum leaps.
CONSULTING WITH NANCY
For almost two decades, Nancy has helped some of today's top Fortune 500 companies across a wide spectrum of industries work through their toughest challenges. As a successful serial entrepreneur herself – launching three companies – Nancy knows firsthand that investing in the counsel of an outside expert is often the difference between success and failure.
Nancy's extensive corporate experience allows her to quickly see the Big Picture, identify the bottlenecks, problems, and issues. As a result, she can offer you a selection of the most cost-effective and time-sensitive solutions you need to resolve even the trickiest of challenges fast and efficiently.
SPEAKING/TRAINING WITH NANCY
Want an amazing speaker for conferences/training? Nancy motivates your business in a fun and interactive setting!
@NancyLGaines
Latest Tweets