From Pain to Power
8 Words That Will Change Your Life
Wed, Jan 25, 2012 | 9:30 – 11am
Event Description
Just imagine – it's 30 days from now. You're in the same bed in the same house in the same town. But…everything in your life has changed. The question to ask is has everything changed for the better?
There are 8 words that create the success you desire.
There are 8 words that compound that success by taking one simple step at a time.
There are 8 words that change your life.
Learn the words. Take the steps. Launch your income, your life,  your success like you've never experienced before.
Guests Learned
Discover 3 keys to unlock your "treasure chest" for peak performance.
Create a power system for on-purpose results.
Take your mess to success in 3 easy steps
Boost Biz Ed DTC is hosted by
Boost Biz Ed
39.65836620231679
-104.91626753183374
Corporate Office Centers
Corporate Office Centers
4643 Ulster Street, 8th Floor, Denver, CO, 80237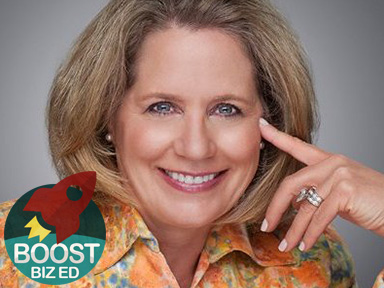 About Susan
Susan Wagers is the leading authority as an Innovative Business Consultant and Success Coach. Her positive, gentle and consistent intervention by replacing bad habits with good habits creates your pathway from Pain to Power. Her story of being an unemployed, newly divorced single parent, the sudden death of her mother and the leukemia diagnosis of her daughter is both motivational and inspirational. From this extensive, painful personal journey, she gives practical tools that you can use immediately. The dynamic impact of Susan walking her own talk is that she is now the owner of multiple businesses, and award winning business woman, professional speaker, author of nationally published articles, and four life planning books.
@susanwagers
Latest Tweets



Help Small Biz in DTC Change the World Action by Action!
Please Help Us Promote This Workshop and All Boost Biz Ed DTC Events
Share any of these links, in addition to this page.
Use any of these resources to promote.
Print these flyers and distribute wherever you work and network.
Forward our emails to business colleagues.