Get Your Money
Wed, Jan 27, 2010 | 9:30 – 11am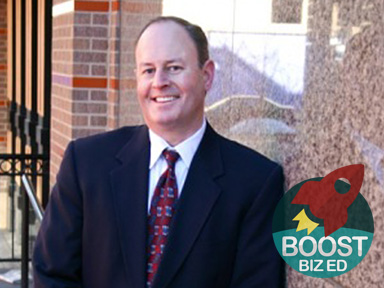 What is Boost Biz Ed?
Boost Biz Ed is both a networking event and educational event inspired the conviction that small business has the unique opportunity to change the world.
Boost Biz Ed fuels world changers by tapping proven business experts, drawing out transformative insights, and presenting them in a format for easy consumption and intention for immediate action.
How is this event special?
Event Decription
If you missed two weeks ago, don't miss this week's Boost. We've increased the frequency and are rolling right into 2010. We now meet the second and fourth Wednesday of each month with relevant topics regarding doing business smarter. This week Parker Norwood of Pay Up will be sharing on principals of Getting Your Money. February will kick off with my tax guy, Rob Gremminger available to answer your tax questions and doing it right in 2010. I know I need that. For those who missed our last session, and I apologize for not sending a recap (I'll blame the nasty cold I had), Terry Thon gave us some good nuggets to chew on regarding bidding and processing for profit. The discussion was lively as Terry led us through knowing our financial numbers and benchmarks. I need the session again to better grasp what doesn't come so naturally. That's why we get together and learn. We tend to be better at the art of our creations for our clients than the art of doing smart business. My main take away was to get a clearer understanding of what my true overhead is. Terry's worksheet will help. Terry doesn't focus on web development like he used to. His business, HomeCrafters, brings a new approach to the home building industry. He's truly made processes an art form. Terry, again, thanks so much! Parker, bring it on! Come out and have fun learning with us how to do better business — essentially how to make more money in less time, how to make more people happy with less effort.
Where is this event?
Boost Biz Ed Littleton is generously hosted by
Boost Biz Ed
Toast Fine Food & Coffee
Toast Fine Food & Coffee
2700 W Bowles Ave, Littleton, CO, 80120