Getting Web Visitors To Do What Profits You: the Formula for Conversion
Wed, Apr 30, 2014 | 9:30 – 11am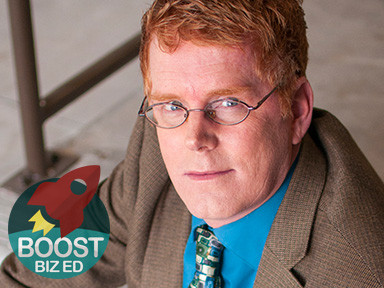 What is Boost Biz Ed?
Boost Biz Ed is both a networking event and educational event inspired the conviction that small business has the unique opportunity to change the world.
Boost Biz Ed fuels world changers by tapping proven business experts, drawing out transformative insights, and presenting them in a format for easy consumption and intention for immediate action.
How is this event special?
Event Decription
Not every website "gets the girl", and there is good reason. We cannot blame the girl, er, visitor. The worst offenders don't seem to even be interested in girls, er, sales. Many websites are ignorant of what attracts girls, er, sales. Some are making basic mistakes.
Join us for a fun session as we learn to coach our websites to become sales conquest champions.
How will I be empowered to action?
Action Points
What language to use and what pain points to poke to motivate action
How to emphasize strengths that solve real pain
What precisely to use to sweeten the deal and woo the stubborn
Where to identify friction in the sales path
How to match a remedy to overcome each barrier to trust
Where is this event?
Boost Biz Ed Denver is generously hosted by
Boost Biz Ed
39.65836620231674
-104.91626753183374
Shift Workspaces
Shift Workspaces
383 Corona St Denver, CO 80218