How Money Works
3 Small Biz Concepts for a Sideways Economy
Wed, Feb 8, 2012 | 9:30 – 11am
Event Description
We all go to school for 12 to 16 years and learn reading, writing, and arithmetic; but never learn anything about "How Money Works"! This presentation is not a sales seminar, but an educational setting. Come listen to the fundamental principles of money.  Join us February 8 as Brett Zachman shares how to grow AND PROTECT your money for college funding, retirement planning,or simply wealth accumulation – with money you never knew you had. Something you hear just might change your life!
Guests Learned
How to build a "Tax Free Retirement" plan within their business
How to out-earn inflation without putting their $$ at risk in the stock market
How to protect themselves from illness so they don't lose their business, home, lifestyle, etc.
Corporate Office Centers
Corporate Office Centers
4643 Ulster Street, 8th Floor, Denver, CO, 80237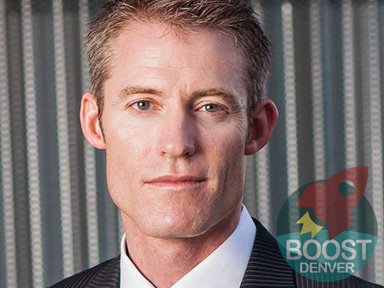 About Brett
For 29 years, Five Rings has been teaching Americans how to "refinance their finances", discover savings, and then create wealth for retirement. As a member of an education-based company, Brett believes in "teaching" people what to do with their money, not "telling" them what to do. He works with individuals, families, and small business owners to make sure they never "outlive their money" by providing a customized "get wealthy eventually plan" vs. the "get rich quick scheme".
Help Small Biz in DTC Change the World Action by Action!
Please Help Us Promote This Workshop and All Boost Biz Ed DTC Events
Share any of these links, in addition to this page.
Use any of these resources to promote.
Print these flyers and distribute wherever you work and network.
Forward our emails to business colleagues.