How NOT to Build A Web Campaign
2 Traps & 4 Pitfalls to Avoid
Wed, Dec 14, 2011 | 9:30 – 11am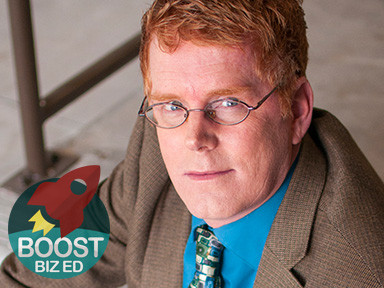 What is Boost Biz Ed?
Boost Biz Ed is both a networking event and educational event inspired the conviction that small business has the unique opportunity to change the world.
Boost Biz Ed fuels world changers by tapping proven business experts, drawing out transformative insights, and presenting them in a format for easy consumption and intention for immediate action.
How is this event special?
Event Decription
Many web campaigns get off on the wrong foot and continue to hop on that lame appendage, not knowing any better. Meanwhile, business owners suffer disappointment and the consequences of lost opportunity. By avoiding common mistakes, you can launch and maintain an energetic and enduring web campaign that will make great and continuous strides generating your business.
How will I be empowered to action?
Action Points
How much time and money one can waste with the wrong strategy
What FREE activities will gain the most ground
How realistic budgeting achieves realistic results
Where is this event?
Boost Biz Ed DTC is generously hosted by
Boost Biz Ed
39.65836620231679
-104.91626753183374
Corporate Office Centers
Corporate Office Centers
4643 Ulster Street, 8th Floor, Denver, CO, 80237