How to Prioritize Your Marketing
What Many Marketers Don't Want You to Know
Thu, Nov 16, 2017 | 9:30 – 11am MT
Event Description
Every marketer out there wants you to buy THEIR products and services, regardless of the needs of your business. But every business has unique needs based on target market, industry, as well as the stage and goals of their business.
In this session, Dan Stratford will walk you through step-by-step how to prioritize your digital marketing strategies based on the current needs and goals of YOUR business.
Some of the questions he will help you answer for your business:
How can you predict your ROI with different marketing strategies?
What is the minimum just about every business must do?
How much should you spend on a website and do you need a new one?
How much, if any, should you be considering to spend on these services:
SEO?
Social Media?
Email Marketing?
Paid Search?
Display and Programmatic?
Guests Learned
How to prioritize and budget for SEO
How to prioritize and budget for Social Media
How to prioritize and budget for Email Marketing
How to prioritize and budget for Paid Search
How to prioritize and budget for Display and Programmatic
Boost Biz Ed DTC is hosted by
7600 Eastman Ave. Room 381
,
Denver
,
CO
80231
Boost Biz Ed
Argosy University – Denver
Argosy University – Denver
7600 Eastman Ave. Room 381, Denver, CO 80231
Third floor, room 381, Free Parking!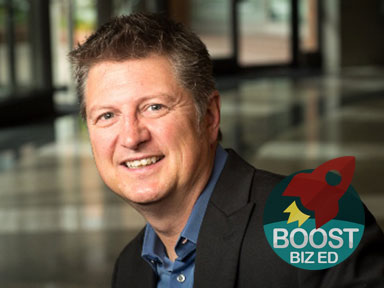 Stratex Digital Marketing
About Daniel
Dan Stratford led teams in developing the digital marketing departments for Dex Media, and LexisNexis before building his own 7 figure agency in less than 3 years. Dan sold his agency in 2015, and is now owner of Stratex Digital marketing, providing consulting and training for businesses, ​direct ​and wholesale services to marketing agencies and web development firms across the US. ​Stratex offices are in Denver's River North Area at Taxi. ​Dan lives with his wife and in Centennial, CO, they have 5 children, 2 at home and 3 grown who still live in the Denver​/Boulder​ area. Dan and his family enjoy soccer, mountain activities, good food, ​good ​beer, ​​wine and travel.​
@danstratford
Latest Tweets

Help Small Biz in DTC Change the World Action by Action!
Please Help Us Promote This Workshop and All Boost Biz Ed DTC Events
Share any of these links, in addition to this page.

Eventbrite:
Meetup:
Facebook:
Use any of these resources to promote.
Print these flyers and distribute wherever you work and network.
Forward our emails to business colleagues.