Inside the Mind of the 2015 Consumer
Wed, Apr 15, 2015 | 9:30 – 11am
What the event was
How this year's trends tell us exactly what consumers really want, whether they know it or not. Sneak inside the head of your prospects and predict how they will respond. Make informed marketing, development and business decisions. Don't be late to the game and have your bottom line suffer.
How guests were empowered
What are the trends for 2015? (graphics, fashion, color)
What do they mean about the current market mentality?
How does that translate into marketing to your clients?
Boost Biz Ed Denver is hosted by
3001 Brighton Blvd
,
Denver
,
CO
80216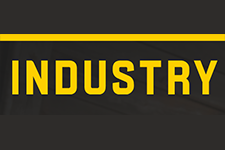 Boost Biz Ed
INDUSTRY Denver
INDUSTRY Denver
3001 Brighton Blvd, Denver, CO 80216
Enter through the center of the building along Brighton Blvd. We are in the conference rooms immediately to the left upon entering.
Mandy Straight Studios, Inc.
Who is this Mandy Straight?
Writer, speaker and interior designer Mandy Straight uses trends and collective consciousness to examine and what we like and why we like it. Pulling from a wide variety of sources from philosophy and pop culture to fashion and marketing trends, she not only offers insight on who we are but also how to be better at whatever that is – and how to enjoy it more. Mandy's passions led her to degrees in French, Mathematics and Interior Design. She lived in Paris flies in acro yoga and is addicted to TED, Leonard Shlain, Brene Brown and Jason Silva. Her life goal is to figure out what life is all about and how we can enjoy the journey while we figure it out.
Help Small Biz in Denver Change the World Action by Action!
Please Help Us Promote This Workshop and All Boost Biz Ed Denver Events
Share any of these links, in addition to this page.
Use any of these resources to promote.
Print these flyers and distribute wherever you work and network.
Forward our emails to business colleagues.