Live Streaming for Small Businesses
How, When and Why You Should Use It for Brand Awareness
Wed, Jan 10, 2018 | 9:30 – 11am PT
Event Description
If a picture is worth a thousand words, then just think how much more a live streaming video is worth!
Live video is increasingly becoming the go to source for brands to deliver real-time updates and engaging content about their products and services, quickly and efficiently, to existing and potential customers. Using live video, brands have been able to create unique experiences that encourages audience engagement, interaction and commitment.
Small business, just like the big ones, can tap into the unlimited potential live streaming offers with just a few simple tools, a live streaming strategy and passion for sharing their brand.
In this fun and interactive presentation, learn how to leverage live streaming video to boost your brand awareness, grow your business, increase profits and create an engaging customer experience.
Come and Learn
Learn how to choose the best social media platform for live streaming
Learn how to develop a live streaming strategy
Learn the tools needed (and how to use them) for live streaming
Learn how to
Learn how to increase video views and engagement after live streaming
Boost Biz Ed San Diego is hosted by
4660 La Jolla Village Drive Suite 100
,
San Diego
,
CA
92122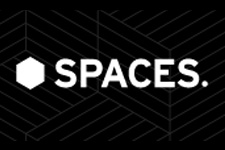 Boost Biz Ed
SPACES San Diego – University Town Center
SPACES San Diego – University Town Center
4660 La Jolla Village Drive Suite 100, San Diego, CA 92122
Being PRESENT is always best, but you can also participate virtually. Watch our Facebook page for the Live broadcast.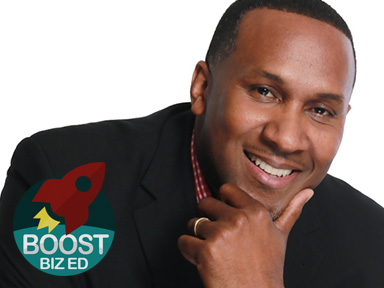 No Limits Consulting & Coaching
About Cornelius
Cornelius "Mr. No Limits" Simon
Professional Development & Personal Transformation Speaker / Trainer / Coach
From small town city boy to world traveler to corporate success, Cornelius has overcome the odds of being average and settling for mediocrity.
Two weeks out of high school, Cornelius joined the U.S. Navy, where he spent four years working in the field of communication and technology. His experience with the Navy laid the foundation for Cornelius' ability to be a self-learner, team player and organizational leader.
After completing his military service, Cornelius began his corporate career as a software engineer helping companies leverage technology to grow their businesses. He soon later became a leader and mentor, helping others develop skills to be successful in their careers and the workplace.
Cornelius now spends his time helping corporate professionals with career advancement, senior leadership grooming and entrepreneurship.
His passion is simply to help others maximize their full potential, become the greatest version of themselves and succeed in life.
@CorneliusSpeaks
Latest Tweets


"Fear is the result of a lack of confidence. A lack of confidence is the result of not knowing what you can do." -…
https://t.co/p6kGutFXmW
&nbsp


"Seek first to understand, then to be understood." - Stephen Covey&nbsp
Help Small Biz in San Diego Rise Action by Action!
Please Help Us Promote This Workshop and All Boost Biz Ed San Diego Events
Print these flyers and distribute wherever you work and network.
Forward our emails to business colleagues.