Managing Stress with Grace
How to Switch OFF your busy mind, wind down and claim back your time.
Fri, Jul 6, 2018 | 9:30 – 11am MST
Event Description
From stressed, distracted, and rushed to WOAH, this works!
Get ready for a shot of positive energy and lasting peace of mind. Grace's fun, interactive experience that involves mindful movement, music, and humor, will give you foundational techniques to:
– Detox from negativity, worry, and anxiety
– Refuel for high energy and clarity during the day
– Remain calm, centered, and focused even during stress
– Manage tension and emotional responses to preserve your energy
Come and Learn
How to Switch OFF your busy mind at night
How to decompress on-the-go
Realistic way to stop reacting to everything
Boost Biz Ed DTC is hosted by
Boost Biz Ed
Innovation Pavilion
Innovation Pavilion
9200 E Mineral Ave, Centennial, CO, 80112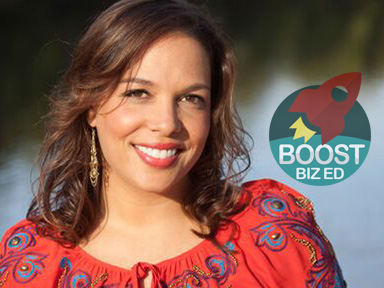 About Grace
Grace Estripeaut is a mental detox expert and mindful leader. She's an unwavering advocate of positive energy, peace of mind, and practical Zen in the midst of a chaotic world.
In 2012, Grace's meditation expertise prompted her CEO to ask her to lead a group of investors and executives in a mindfulness session. It was so well-received, that it sparked a career change for Grace and fueled her passion to help driven, type A high achievers.
In her own day-to-day, Grace teaches meditation, stress management, and Mindful Leadership to corporate employees in Colorado, as well as online.
Help Small Biz in DTC Change the World Action by Action!
Please Help Us Promote This Workshop and All Boost Biz Ed DTC Events
Share any of these links, in addition to this page.

Eventbrite:
Meetup:
Facebook:
Use any of these resources to promote.
Print these flyers and distribute wherever you work and network.
Forward our emails to business colleagues.