Mindfully unclutter your intentions & schedule
Sun, Nov 19, 2017 | 9:30 – 11am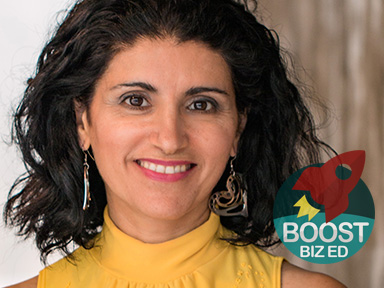 Rima
Aboulhosen
of Legalshield / IDShield
What is this event?
Event Decription
Learn how to achieve maximum impact and success through the practice of mindfulness.
As entrepreneurs and individual's, we often have lofty goals but can easily get bogged down in the daily challenges and stress associated with running a business — causing you to get stuck, strained and burned out, especially as the end of the year is approaching.
This workshop teaches you to be fully present in your day by putting your focus in the right place, to achieve maximum impact.
Powerful and impactful daily activities
 Intentional focus to be present
 Notice what you are noticing
 Sandwich your day for maximum living
 Living daily with full vision
Live weekly call (will be recorded) from November 19th – December 10th
Regular Investment Price …. $997.00
Special for Boost Biz Ed & Conscious Business Chamber of Commerce
Only …. $497.00 (Offer ends November 18th)
Email Rima at rimaa45@gmail.com to get registered.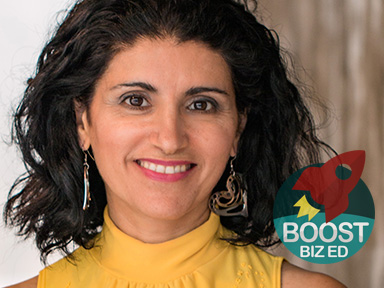 Who is Rima Aboulhosen?
Rima Aboulhosen is a heart-centered and empowerment speaker. She says "We are human and yes complicated. Let's connect to be mindful of each other and see where we are more alike; to elevate each other and treat each other with greater dignity and respect." Rima sees the world from two views. She was born in Lebanon and lived through a period of war, later moving to the U.S. and has adjusted to a whole new world. She has a magical view of the world: "Life, Liberty and the pursuit of Mindfulness."
She obtained a Bachelors of Science in Business Administration and Management from Virginia Commonwealth University.
Multi-talented from years of experience working for Corporate America as a national accounts manager, owning and operating her own businesses including managing restaurants, home design consulting, and fashion consulting.
Currently, she also provides a special view working with Legalshield and IDshield to empower people with their rights and protect their identity while being very cognizant of each precious moment of life.
How else is Rima serving Boost Biz Ed?
In addition to this event, Rima is serving or has served as speaker or ally for this event.