Old Folks Really Learned Me Sales
Selling a Different Way in Today's World!
Thu, Mar 22, 2018 | 4 – 5:30pm PST
Event Description
In today's pressure-filled world of sales goals and deadlines, I started a commission-only insurance agency and I have been having the time of my life!
I am going to share a a few of the things I learned that turned my early failures in the Senior market into a growing business in 14 states!
Who should come?
Commissioned Sales People or Sales Trainers in any market!
How will it change their world?
A departure from the traditional sales techniques we ALL learned in our sales training!
How will it alter their perspective?
Participants will be exposed to a different way of working with current and prospective clients!
What makes you uniquely qualified with your expertise?
I live what I share every day.
What will the presentation be like?
Very interactive! I will have soft tools for people to use during and after the meeting.
How can they come the most prepared for the highest outcome?
Bring a list of their top three products, be open-minded to new ideas, prepare to share a failure and a success.
Who else should they invite?
Sales and customer service representatives.
Come and Learn
Your Markets: Know it! Celebrate it!
Your Product: Let's talk about 3 things!
Your Needs: Discovering the Intersection!
Your Talent: Recruit Your Weaknesses!
Boost Biz Ed Oregon is hosted by
421 Water Ave NE Suite 2300
,
Albany
,
OR
97321
Boost Biz Ed
LoanStar Home Lending
LoanStar Home Lending
421 Water Ave NE Suite 2300, Albany, OR 97321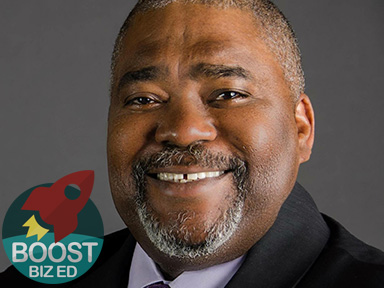 TrueLife Financial Solutions, LLC
About Alex
I have been in the insurance industry since December 2010 and it was frightening to move from the salaried world to the commission only world!
However, after many failures and successes, I decided that failing with someone else's methods and techniques was an opportunity for me to do better and be better my way!
I started TrueLife on March 15, 2017 with the primary goal of being a dawn of a new age of providing insurance and financial solutions for people wanting to protect what they cherish most.
Help Small Biz in Oregon Rise Action by Action!
Please Help Us Promote This Workshop and All Boost Biz Ed Oregon Events
Share any of these links, in addition to this page.

Eventbrite:
Meetup:
Facebook:
Use any of these resources to promote.
Print these flyers and distribute wherever you work and network.
Forward our emails to business colleagues.