Online Marketing Law
Wed, Sep 22, 2010 | 8 – 9:30am
Event Description
Worried your website could open your company up to unknown liabilities? Would you like to use e-mail marketing to grow your business, but are unsure about the Can-Spam Act?
Guests Learned
The basic legalize necessary for every business website and the special cases which requires more attention
The FTC rules regarding online endorsements of businesses
The provisions of the CAN-SPAM act relating to email adverting for businesses
The basics of intellectual property ownership on social media sites
Boost Biz Ed DTC is hosted by
Greenwood Village
,
CO
,
80111
Boost Biz Ed
Espressole Caffe
Espressole Caffe
5375 Landmark Pl, Greenwood Village, CO, 80111
(location moved)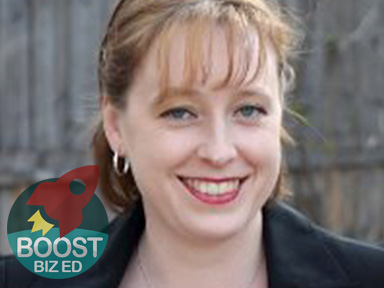 Law Office of E.C. Lewis, P.C.
About Elizabeth
After opening my own law firm on January 1, 2010, I have worked with a variety of businesses on issues ranging from start-up help to dissolving a business. As a transactional attorney, I help clients with leases, employment contracts, copyright agreements, online marketing law (i.e. terms of service, social media policies for employees, and FTC compliance), and a variety of contracts.
In addition to working directly with clients, I teach several classes at the Small Business Development Center, including:
*How to start a business in Colorado
*Online marketing law for small business
*Employment law basics
*What small business owners need to know about contract law
*Lease agreements
Specialties:small business law including business formation, online marketing law, technology law, employment issues, and real estate issues affecting small business owners. For specific examples, please go to my website – www.eclewis.com.
Help Small Biz in DTC Change the World Action by Action!
Please Help Us Promote This Workshop and All Boost Biz Ed DTC Events
Share any of these links, in addition to this page.
Use any of these resources to promote.
Print these flyers and distribute wherever you work and network.
Forward our emails to business colleagues.