Principles of Cloning
Discovering Your 25th Hour
Wed, Aug 11, 2010 | 9:30 – 11am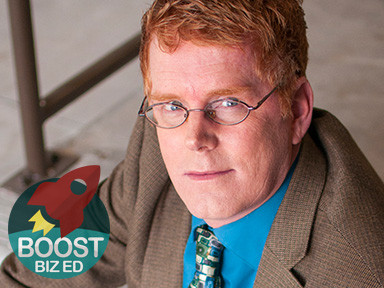 What is Boost Biz Ed?
Boost Biz Ed is both a networking event and educational event inspired the conviction that small business has the unique opportunity to change the world.
Boost Biz Ed fuels world changers by tapping proven business experts, drawing out transformative insights, and presenting them in a format for easy consumption and intention for immediate action.
How is this event special?
Event Decription
It's time your Organizer, Dru Shockley, of Focus on the Vine and 2by4web.com, take a turn at the "mic."
If I am successful, each participant will have discover their extra hour which they can spend however their heart desires. I look forward to seeing you!
How will I be empowered to action?
Action Points
Identify 3 Things that Eat Most of Your Time
Identify 5 Opportunities for Personal Cloning
Prep Your Mold for When the Next Cloning Window Opens
Identify 7 Suspects Where Your 25th Hour May Be Hiding
Where is this event?
Boost Biz Ed DTC is generously hosted by
Greenwood Village
,
CO
,
80111
Boost Biz Ed
Espressole Caffe
Espressole Caffe
5375 Landmark Pl, Greenwood Village, CO, 80111
(location moved)