Profiting from Podcasts
How to leverage (& monetize!) the Power of Podcasts
Wed, Jan 24, 2018 | 9:30 – 11am PST
Event Description
The podcasting phenomenon is revolutionizing the way entrepreneurs everywhere are connecting with ideal prospects, cultivating a loyal, borderline fanatic following and selling their products, programs and services to customers all over the world.
If you've been giving serious consideration to putting the power of podcasting to work for you and your business… and, how to land NO-COST appearances on the world's most popular shows… this is a MUST-ATTEND presentation.
Come and Learn
Learn how to connect with the world's leading influencers
Understand how to land appearances on the world's most popular shows
Master the art of being an engaging guest and easily 'bouncing' listeners into YOUR eco-system
Leverage the proven process for monetizing your visibility
Establish yourself as the go-to guest in your niche
Boost Biz Ed San Diego is hosted by
4660 La Jolla Village Drive Suite 100
,
San Diego
,
CA
92122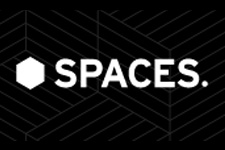 Boost Biz Ed
SPACES San Diego – University Town Center
SPACES San Diego – University Town Center
4660 La Jolla Village Drive Suite 100, San Diego, CA 92122
Being PRESENT is always best, but you can also participate virtually. Watch our Facebook page for the Live broadcast.
About Steve
Steve Olsher is a 25+ year entrepreneur, Chairman & Founder of Liquor.com, online pioneer who launched on CompuServe's Electronic Mall in 1993, New York Times bestselling author of What Is Your WHAT? Discover The ONE Amazing Thing You Were Born To Do, author of the Business Technology Book of the Year, Internet Prophets: The World's Leading Experts Reveal How to Profit Online, host of the #1 rated radio show/podcast Reinvention Radio, international keynote speaker, and an in-demand media guest who has appeared on CNN, The Huffington Post, Entrepreneur on Fire and countless other media outlets.
Special Offers
@steveolsher
Latest Tweets
This chick spends $150+ each year to remind us of something that's like the first step of a…
https://t.co/Yoeq0CDhVu
&nbsp
Help Small Biz in San Diego Rise Action by Action!
Please Help Us Promote This Workshop and All Boost Biz Ed San Diego Events
Use any of these resources to promote.
Print these flyers and distribute wherever you work and network.
Forward our emails to business colleagues.