Public Speaking to 10X Your Business!
The Simple Process for How YOU Can Use Public Speaking to Create More Clients & Revenue than Ever for Your Business
Wed, Dec 20, 2017 | 9:30 – 11am PT
Event Description
As entrepreneurs, public speaking is by far the most effective way to gain tens of thousands of dollars through clients, investors, and new partners. But most entrepreneurs waste this opportunity by being nervous, unprepared, and ineffective with their call to action. Discover at this unique presentation led by award-winning speaker trainer Jon Block how to build and grow a highly successful business through the power of public speaking.
Guests Learned
Learn the simple system that can earn you over $10,000 every time you speak.
See how your unique personal story is literally worth gold
Start to craft a tight, highly effective stage offer rooted in integrity and authentic service
Greatly expand the vision and impact your business is meant to have
Boost Biz Ed San Diego is hosted by
4660 La Jolla Village Drive Suite 100
,
San Diego
,
CA
92122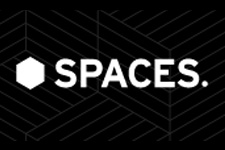 Boost Biz Ed
SPACES San Diego – University Town Center
SPACES San Diego – University Town Center
4660 La Jolla Village Drive Suite 100, San Diego, CA 92122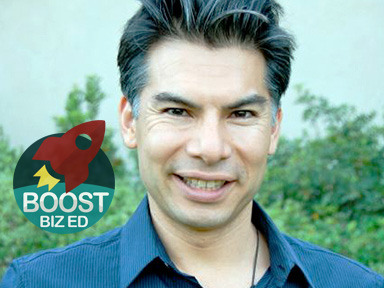 About Jon
Through his speaker training & networking organization SPEAKER VENTURE, since 2011 Jon Block has personally mentored over 1500 entrepreneurs to use public speaking to dramatically increase their revenue and social impact. These entrepreneurs discover their original voice and their highest
contribution, while earning hundreds of thousands of dollars.
Jon has spoken on 500+ stages, sharing the stage with the biggest leaders in the entrepreneur and human potential movement. Jon was named 1 of the Top 20 Conscious Entrepreneurs of 2013. And Jesse Koren of Thrive Academy said: "Jon cares so much about making a difference for people – he is willing to risk anything. An incredible man."
Jon is most proud of Speaker Venture, which participants have called "life-changing" and "the best event I've ever attended."
Help Small Biz in San Diego Change the World Action by Action!
Please Help Us Promote This Workshop and All Boost Biz Ed San Diego Events
Share any of these links, in addition to this page.

Eventbrite:
Meetup:
Facebook:
Use any of these resources to promote.
Print these flyers and distribute wherever you work and network.
Forward our emails to business colleagues.