Saving Your Business from Debt
Wed, Jul 17, 2013 | 9:30 – 11am
Event Description
Most businesses are started with debt, and resort to debt to grow (or survive). The problem, most businesses fail within the first 5 years. 65% of small business owners, when surveyed, state they are uncomfortable with their businesses debt. 98% of small business owners are finding it difficult to pay down debt, with 49% stating it is extremely difficult. Debt bleeds, and eventually, kills small business.
Businesses can survive debt. In Saving a Business from Debt, Matt Berkus discusses the real options for relieving a small business's debt burden so the business can sustain and grow.
Guests Learned
Top warning signs that your business is in trouble with debt
Immediate action steps to plan and deal with your business (and personal) debt
The legal and practical solutions available to resolve business debt
Boost Biz Ed DTC is hosted by
Boost Biz Ed
39.60802000000001
-104.89076999999997
Jewell Insurance
Jewell Insurance
8480 East Orchard Road, Greenwood Vlg, CO, 80111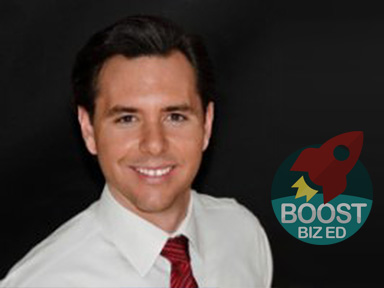 Personal Touch Bankruptcy
About Matt
Matt Berkus is an attorney bringing a decade of experience focusing on debt relief for both small business and the professional. His experience spans industries including restaurants, various tradesmen, general contractors, medical professionals (dentists, chiropractors), real estate professionals and specialty retailers and services.
@Matt_Berkus
Latest Tweets
Help Small Biz in DTC Change the World Action by Action!
Please Help Us Promote This Workshop and All Boost Biz Ed DTC Events
Share any of these links, in addition to this page.
Use any of these resources to promote.
Print these flyers and distribute wherever you work and network.
Forward our emails to business colleagues.