Shift Happens
Moving Your Business Towards Positive Growth
Wed, Dec 6, 2017 | 9:30 – 11am PST
What is Boost Biz Ed?
Boost Biz Ed is both a networking event and educational event inspired the conviction that small business has the unique opportunity to change the world.
Boost Biz Ed fuels world changers by tapping proven business experts, drawing out transformative insights, and presenting them in a format for easy consumption and intention for immediate action.
How is this event special?
Event Decription
What are the everyday habits that you can infuse into your business today to lead you towards positive and consistent growth? We will take a deep dive into strategies, mindset and how to move your awareness into action to see positive shifts in your business.
How will I be empowered to action?
Action Points
The 3 As Awareness + Action + Accountability = Growth
What Resists Persists- Breaking Through Barriers in your Business
Do your Ohm Work!
Where is this event?
Boost Biz Ed San Diego is generously hosted by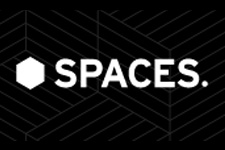 4660 La Jolla Village Drive Suite 100
,
San Diego
,
CA
92122
Boost Biz Ed
SPACES San Diego – University Town Center
SPACES San Diego – University Town Center
4660 La Jolla Village Drive Suite 100, San Diego, CA 92122