Stop Babysitting & Start Leading: Transform Teams from Needing Constant Guidance
Wed, Jun 3, 2015 | 9:30 – 11am
Guests Learned
How in 6 meetings your team can eliminate 80% of your headaches.
The paradigm shift that has transformed businesses spanning a diversity of industries including construction, sales, transportation, and design engineering
How to get out of the way, with confidence.|Why so many businesses fail to reach a self-sustaining stage.
Boost Biz Ed is hosted by
3001 Brighton Blvd
,
Denver
,
CO
80216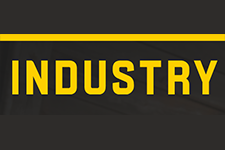 Boost Biz Ed
INDUSTRY Denver
INDUSTRY Denver
3001 Brighton Blvd, Denver, CO 80216
Enter through the center of the building along Brighton Blvd. We are in the conference rooms immediately to the left upon entering.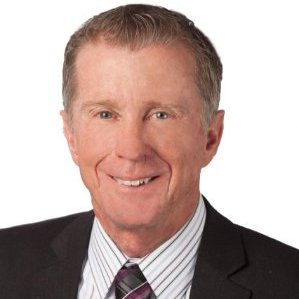 Big Gear Business Advisors
About Doug
Doug Hawkins has over 25 years experience leading initiatives to improve profitability, productivity, and building self-sustaining business enterprises. Comfortable in the boardroom and also on the factory floor, he has led teams at all organizational levels and across many industries. His experience includes major P&L responsibilities at a multi-national automotive parts manufacturer with sales in excess of $2.0 billion. Doug also held numerous management positions responsible for business development, strategic planning, mergers and acquisitions, product management, quality processes, and organizational development. In addition, Doug has worked with many privately held companies, helping business owners achieve their personal goals for their businesses.
In 1999 Doug founded his own consulting firm, now known as Big Gear Business Advisors Inc., providing management expertise to privately owned companies with sales revenue up to $20 million. Doug's specialty is collaborating with his clients to install business infrastructure, leadership methods, and management processes to achieve self-sustaining businesses that function smoothly, consistently, and profitably, freeing clients from the day-to-day operations, so they can confidently spend more time outside their business enjoying life, and enjoy owning a more valuable and sellable asset.
His other accomplishments with many satisfied clients include building self-sustaining enterprises, maximizing business value, defining exit strategies, designing and implementing profit improvement plans, managing and executing profit turnarounds, restructuring debt, analyzing strategic options, developing business plans, securing growth financing, implementing work process improvements, and establishing management accountability processes. Doug has advised hundreds of business owners and executives, and takes great joy in their successes. Doug is also a facilitator of 3to5 clubs, created by Crankset Group of Denver, where dozens of his clients work in a committed peer-to-peer setting to build mature, self-sustaining businesses to support their ideal lifestyles.
Doug is also an accomplished public speaker, and has delivered over 1500 business presentations to many diverse audiences, covering a range of topics that encompass his unique insights from over 25 years of experience leading successful business initiatives.
Doug received his masters degree from Harvard University and is a graduate of the University of Texas.
Help Small Biz in Change the World Action by Action!
Please Help Us Promote This Workshop and All Boost Biz Ed Events
Share any of these links, in addition to this page.
Use any of these resources to promote.
Print these flyers and distribute wherever you work and network.
Forward our emails to business colleagues.