Stop Marketing, for Now, Start Branding
The Missing Piece to Sustainable Success
Wed, Oct 10, 2018 | 9:30 – 11am
What should I expect?
Too many small businesses tend to rely on "Marketing" to do the work of "Branding"… Don't make this mistake! It has been said that "40% of marketing is wasted, due to ill-informed, de-motivated staff undermining the promotional promise!" When GOOD brands don't first thoroughly define their Brand's DNA and then implement it internally, the probability of becoming a GREAT brand is minimized, risking increased marketing expenditures and decreased ROI.
Whether you are a soloprofessional, or have a team of employees, this session shows how your brand can OUT-BEHAVE your competition by building distinctive, memorable customer and employee experiences that leverage every marketing effort exponentially.
In this session, you will learn the critical differences between the function of Marketing vs. Branding and how knowing this can greatly affect your bottom line. Also, learn the secrets of the three most powerful attributes of a successful brand and capitalize on them to:
How will I be empowered?
Increase customer loyalty
Create brand insistence
Market smarter, not harder
Decrease price sensitivity
Increase referrals
Boost Biz Ed Westminster is hosted by
1975 W 120th Ave #800
,
Westminster
,
CO
80234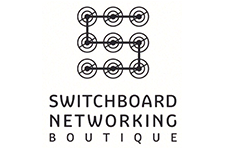 Boost Biz Ed
Switchboard Networking Boutique
Switchboard Networking Boutique
1975 W 120th Ave #800, Westminster, CO 80234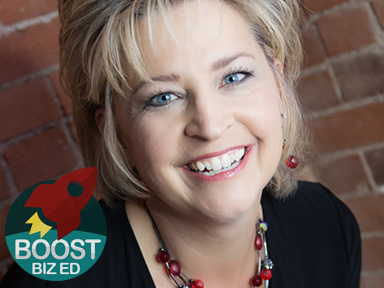 Who is this Suzanne Tulien?
For 27+ years, Suzanne Tulien has been passionately serving clients through strategic, internal brand development and experiential training and aligning it with powerful visual communication pieces and corporate identity solutions. Working with a dynamic marketing and training firm, she helped design and facilitate marketing training workshops across the U.S. Then, as creative project manager for the global consulting firm, she helped manage and inculcate the internal/external brand acquisitions of 13 organizations and the critical acculturation processes for all to be merged under one corporate entity.
Suzanne is author of The 6 Myths of Small Business Branding, and author of and co-pioneer of Brand DNA; Uncover Your Organization's Genetic Code for Competitive Advantage. She also pioneered the "Ignite Your Personal Brand Presence" coaching program. She is helping to pave the evolutionary highway for businesses to grow by conscious, strategic design, not by default! She facilitates the Brand DNA methodology for her clients internationally.
Suzanne is founder and Principal of The Brand Ascension Group as well as an inspiring speaker, award-winning graphic designer, certified trainer and certified in accelerated learning methodologies. She served as President of the Pikes Peak Advertising Federation, and as Vice President of Middle Market Entrepreneurs Group of Colorado Springs.
As a certified trainer and certified in Accelerated Learning Methodologies, Suzanne speaks and trains internationally and has presented for Microsoft Live Meeting, Intercall Live, VoiceAmerica.com, BetterManagement (SAS, Inc.), and WOMMA.org, among others. Her articles have been featured on www.BrandChannel.com, eHotelier, and INNOVA, and other global/national publications.
Why should I trust Suzanne?
eWN group in COS, and the Southern Colorado Women's Chamber of Commerce for the past 10 years. I have 946 LIKES on BrandAscension FB, 2126+ connections on LinkedIn. I am well known in our community here and have connections in Denver. I speak and train internationally for private companies.
Help Small Biz in Westminster Change the World Action by Action!
Please Help Us Promote This Workshop and All Boost Biz Ed Westminster Events
Share any of these links, in addition to this page.

Eventbrite:
Meetup:
Facebook:
Use any of these resources to promote.
Print these flyers and distribute wherever you work and network.
Forward our emails to business colleagues.