Stop Selling to Get Sales
The Tools You Need to Grow Your Business That Aren't Traditional Sales
Thu, Apr 19, 2018 | 9:30 – 11am MT
Event Description
We are so busy trying to figure out who and how to sell to that we are missing the opportunities right in front of our noses. In this talk, participants will learn how to sell strategically by building relationships, developing trust and planning next steps.
Come and Learn
Establishing Trust the foundation for relationship building
Developing a strategy every week
Knowing how to pitch yourself and your business
Successful networking
Boost Biz Ed DTC is hosted by
7600 Eastman Ave. Room 381
,
Denver
,
CO
80231
Boost Biz Ed
Argosy University – Denver
Argosy University – Denver
7600 Eastman Ave. Room 381, Denver, CO 80231
Third floor, room 381, Free Parking!
Being PRESENT is always best, but you can also participate virtually. Watch our Facebook page for the Live broadcast.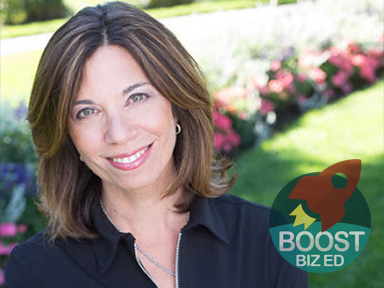 About Stephanie
Stephanie Wachman, is the author of OWN your Time; professional time management strategies for a profitable and balanced life. She is a Certified Executive Coach, Author, Speaker and Trainer specializing in helping professionals achieve their goals by tapping into their natural abilities. Her areas of focus include productivity and time management, executive coaching, business development, leadership training, communications and organizational culture change. Stephanie is past-president of the International Coach Federation, Colorado Chapter and lives in Denver with her husband and two sons and enjoys skiing, hiking and camping.
@salescoachsteph
Latest Tweets

Try blocking time in your schedule for emailing instead of checking and responding all day long. It will make you more productive.&nbsp
Other Boost Biz Ed Workshops
Help Small Biz in DTC Rise Action by Action!
Please Help Us Promote This Workshop and All Boost Biz Ed DTC Events
Print these flyers and distribute wherever you work and network.
Forward our emails to business colleagues.