Strategic Planning for the Reluctant Leader
Wed, Sep 26, 2012 | 9:30 – 11am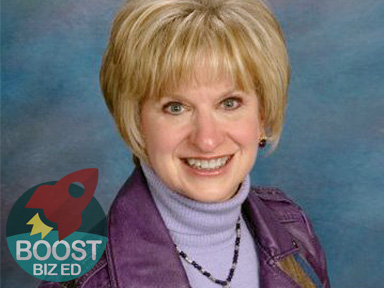 What is Boost Biz Ed?
Boost Biz Ed is both a networking event and educational event inspired the conviction that small business has the unique opportunity to change the world.
Boost Biz Ed fuels world changers by tapping proven business experts, drawing out transformative insights, and presenting them in a format for easy consumption and intention for immediate action.
How is this event special?
Event Decription
Overcoming resistance to change is one of the challenges all leaders share. We'll introduce an innovative process that not only overcomes resistance to change, it addresses it "head on" and you'll leave with an action-oriented plan that gets results!
How will I be empowered to action?
Action Points
Common Fears Leaders have regarding Change
Typical Leader reactions to Change
Standard Strategic Planning Process
Strategic Planning Process for Reluctant Leaders
Application of Process to drive Change in your Organization. We will use the process to identify
Where is this event?
Boost Biz Ed DTC is generously hosted by
Boost Biz Ed
39.65836620231679
-104.91626753183374
Corporate Office Centers
Corporate Office Centers
4643 Ulster Street, 8th Floor, Denver, CO, 80237