Strategic Planning for the Reluctant Leader
Wed, Sep 26, 2012 | 9:30 – 11am
Event Description
Overcoming resistance to change is one of the challenges all leaders share. We'll introduce an innovative process that not only overcomes resistance to change, it addresses it "head on" and you'll leave with an action-oriented plan that gets results!
Guests Learned
Common Fears Leaders have regarding Change
Typical Leader reactions to Change
Standard Strategic Planning Process
Strategic Planning Process for Reluctant Leaders
Application of Process to drive Change in your Organization. We will use the process to identify
Boost Biz Ed DTC is hosted by
Boost Biz Ed
39.65836620231679
-104.91626753183374
Corporate Office Centers
Corporate Office Centers
4643 Ulster Street, 8th Floor, Denver, CO, 80237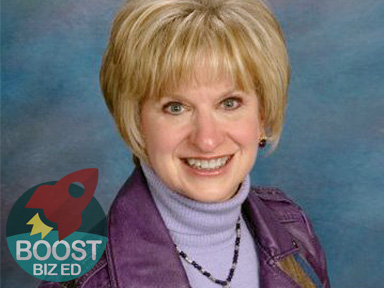 About Amy
Amy Shoemaker has more than 25 years of experience in human resources and training. She uses her 18 years experience as a vice president to serve clients as a Human Resources Consultant with Kennedy and Coe, LLC in executive and human resource coaching, leadership and supervisory development, merger and acquisition support, leading change, designing performance management systems and compensation programs, executive recruitment, and human resource auditing for regulatory compliance. Her extensive education includes completion of the Human Resources Executive Program at the Stanford Graduate School of Business and she has participated in an Inclusive Workplace conference at Cornell University.
Help Small Biz in DTC Change the World Action by Action!
Please Help Us Promote This Workshop and All Boost Biz Ed DTC Events
Share any of these links, in addition to this page.
Use any of these resources to promote.
Print these flyers and distribute wherever you work and network.
Forward our emails to business colleagues.