Striking Gold! Prospecting by Personal Recommendation
Wed, Jul 27, 2011 | 9:30 – 11am
Description
Prospecting is simply discarding all the unqualified leads and retaining the "gold."  Join us Wednesday, July 27 as Russell Kyncl helps members find qualified leads that may buy your product.
Participants Learned
Why prospecting works better than marketing.
Subtle ways we fool ourselves into avoid prospecting and why we do this.
Practical steps to create an actionable prospecting system that minimizes the psychic pain of prospecting.
The Rising Roll
The Rising Roll
5380 Greenwood Plz Blvd. , Greenwood Village, CO, 80111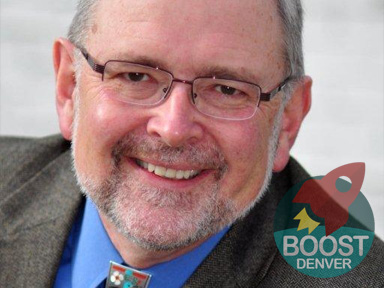 About Russ
Russ entered the financial services industry April Fools Day 1984. Russ especially enjoys helping his clients plan for their own future, their families, and their personal philanthropy in the community.
He is a graduate of the University of Colorado at Boulder, where a great professor taught him to love the personal story of history.
Other Boost Biz Ed Workshops
Help Small Biz in Rise Action by Action!
Please Help Us Promote This Workshop and All Boost Biz Ed Events
Share on

All other favorite social channels
Forward our emails to business colleagues.