The Truth about Branding
How to Make More Money by Leveraging Your Reputation
Fri, Mar 2, 2018 | 9:30 – 11am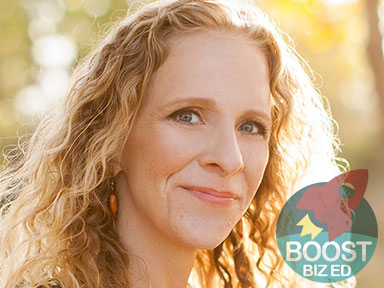 What is Boost Biz Ed?
Boost Biz Ed is both a networking event and educational event inspired the conviction that small business has the unique opportunity to change the world.
Boost Biz Ed fuels world changers by tapping proven business experts, drawing out transformative insights, and presenting them in a format for easy consumption and intention for immediate action.
How is this event special?
Event Decription
Many people seldom realize their brand is being created every day — with or without them. Everyone has a brand (personal or business), even if they haven't been purposeful in creating one.
Signs you should get yourself to this workshop:
You're doing random acts of marketing with no plan in place.
You've been in business for years, but no one's heard of you.
Business is stagnant; you can't put your finger on what's wrong.
You're stressed from lack of gains and missed opportunities.
Take time now to understand how a strong brand leads to higher sales and astonishing success.
Learn the five keys to a strong brand and how they apply to your business or personal brand. Recommended for entrepreneurs, business owners and marketers. Get unstuck, gain back momentum and think more creatively about your company.
How will I be empowered to action?
Action Points
We will explore three common branding blocks and how to overcome them.
You'll discover why Core Values determine things like: how you market, who you market to, and even which services you offer.
Learn how narrowing your target market can bring you more business than ever.
Where is this event?
Boost Biz Ed DTC is generously hosted by
Boost Biz Ed
Innovation Pavilion
Innovation Pavilion
9200 E Mineral Ave, Centennial, CO, 80112