Time-Saving Ways to Grow Your Business
Wed, Jun 23, 2010 | 8 – 9:30am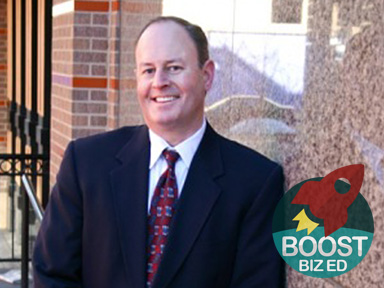 What is Boost Biz Ed?
Boost Biz Ed is both a networking event and educational event inspired the conviction that small business has the unique opportunity to change the world.
Boost Biz Ed fuels world changers by tapping proven business experts, drawing out transformative insights, and presenting them in a format for easy consumption and intention for immediate action.
How is this event special?
Event Decription
As a business owner, you know how critical staying organized to compete and grow in your industry. Efficiently managing your activities, contacts, and to-dos within a tight budget… WHILE reach your goals… what can you do? Join us at Parker's seminar as we discuss how to optimize those free organizational tools… already at your finger tips! Learning just a little more about the programs you already have will give you more focus, save you time, and boost your business to great success.
How will I be empowered to action?
Action Points
Combine the tracking of your priorities and busy schedule with Outlook's calendar.
Set up an easy task list you'll have time to use.
Tricks to quickly add your contacts, calendar, events, and tasks… straight from your inbox!
Utilize those hidden, time-freeing gems on Google (i.e., Toolbar, Maps, sync/share Google Calendars, Groups, and much more).
Where is this event?
Boost Biz Ed DTC is generously hosted by
Greenwood Village
,
CO
,
80111
Boost Biz Ed
Espressole Caffe
Espressole Caffe
5375 Landmark Pl, Greenwood Village, CO, 80111
(location moved)