To Think Is to Create More Sales!
Wed, Apr 2, 2014 | 9:30 – 11am
Event Description
This interactive workshop will FILL UP and is GUARANTEED to change your life! Register to attend NOW! Bring your notebook and a pen be prepared to have a mind blowing experience!
Guests Learned
How to better understand your limiting thought processes and why they keep you stuck in your B.S!
How to apply a few simple tools that you can instantly DO which WILL CHANGE your limited thinking NOW!
How you will discover YOU and YOUR STORY is the only resistance that is STOPPING you from experiencing your Truth and Your Possibilities!
Boost Biz Ed DTC is hosted by
Boost Biz Ed
39.60802000000001
-104.89076999999997
Jewell Insurance
Jewell Insurance
8480 East Orchard Road, Greenwood Vlg, CO, 80111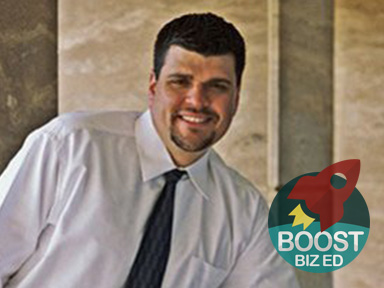 About Patrick
Patrick Geary is a business coach with over a decade in proven results helping business leaders and organizations achieve their next levels of success. He is a sales development force expert, who has coached, trained and lead executives and sales teams to learn the Sandler Selling System.
Patrick worked for the largest sales training company in the world, a franchise consistently ranked in the top 5 out of 300. He is also a sub-conscious technologies coach whose extensive expertise includes: NLP training, psych-K leadership facilitation, double bind performance breakthrough coaching and anxiety time lined releasing technologies.
Patrick was trained to become a UPW facilitator for Tony Robbins virtual seminars; and he is also a Mastery University Leadership Graduate.
@BaseTrained
Latest Tweets

Help Small Biz in DTC Change the World Action by Action!
Please Help Us Promote This Workshop and All Boost Biz Ed DTC Events
Share any of these links, in addition to this page.
Use any of these resources to promote.
Print these flyers and distribute wherever you work and network.
Forward our emails to business colleagues.