To Think Is to Create More Sales!
Wed, Apr 2, 2014 | 9:30 – 11am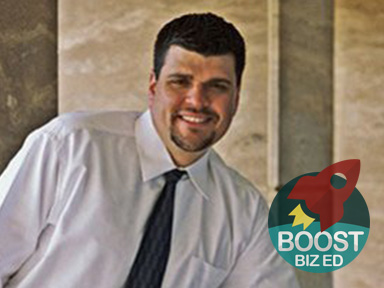 About Patrick
Patrick Geary is a business coach with over a decade in proven results helping business leaders and organizations achieve their next levels of success. He is a sales development force expert, who has coached, trained and lead executives and sales teams to learn the Sandler Selling System.
Patrick worked for the largest sales training company in the world, a franchise consistently ranked in the top 5 out of 300. He is also a sub-conscious technologies coach whose extensive expertise includes: NLP training, psych-K leadership facilitation, double bind performance breakthrough coaching and anxiety time lined releasing technologies.
Patrick was trained to become a UPW facilitator for Tony Robbins virtual seminars; and he is also a Mastery University Leadership Graduate.
@BaseTrained
Latest Tweets

Help Small Biz in DTC Rise Action by Action!
Please Help Us Promote This Workshop and All Boost Biz Ed DTC Events
Share on

All other favorite social channels

(See the box in the bottom right with links.)
Print these flyers and distribute wherever you work and network.
Forward our emails to business colleagues.