DaVinci Institute
9191 Sheridan Blvd – Ste 300, Westminster, CO 80031
About DaVinci Institute
Work • Learn • Collaborate
Creating Your Future
On top of the world in the vibrant Colorado tech, start-up + CoWorking hub, we're boundless in our purpose in building business innovation and technology education. We're not just a futurist think tank, but a working laboratory for tomorrow.
We Create the Future
We find ourselves on an incredible journey into the future. Hollywood, science fiction, and popular culture often tell stories that paint the future in a dystopian light.  These stories serve as eye opening warnings, but at DaVinci Institute we believe the future will be bright, fun, and exciting!  Sure we'll have challenges, and any number of setbacks, but every problem creates an opportunity. With the right education, the benefits of future technology far outweigh the risks.
Our goal is to provide and inspire the world to explore these possibilities, and innovate intelligently.
DaVinci Institute
DaVinci Institute
9191 Sheridan Blvd – Ste 300, Westminster, CO 80031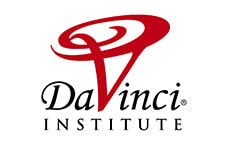 PosiDyne Group
303-946-1528
303-666-4133
Davinci Institute
303-666-4133
Venue Offers