3 Critical Secrets for an Amazing Business & Personal Life
Wed, Nov 15, 2017 | 9:30 – 11am
Description
Wake up – in today's highly competitive environment the key is to know what you want and what you are good at, as to set yourself apart from the competition in a positive way. Janiece gives insight on the importance of searching inside to find your passion, which leads to authenticity. Authenticity and Passion are the key to thrive in the business world and in your personal life.
Be Present – connection is the key! Most people are living in the past of regret or in the future of someday. Janiece shares how to become centered in the Now, in the process of getting where you want to be. Janiece will share the process of being centered and learning to live in a place of calm. She will teach you how to become positive no matter what your situation.
Enjoy life, Now – Learning to be happy in the Now is the key to living successfully. Janiece will share with you the process of appreciation. Appreciate your past for what it taught you. Appreciate your future for where it is leading you. However, more important appreciating today for this is the place you live most of your life.
Come and Learn
The importance of knowing what you want.
Know what you are good at.
Connection is Key.
Learn how to ASK.
Enjoy the Now.
SPACES Denver-Ballpark
SPACES Denver-Ballpark
2301 Blake Street, Denver, CO 80205
Easily accessed from I-25 or I-70. IMPORTANT: Enter building on Park Avenue. Best parking is on Blake. Free 2-hour spots on one side, metered parking on the other. Do not park in the Scientology lot or in the reserved lot behind the building. $5 all-day lot across the street, Rockies game days excluded. We meet in the club lounge.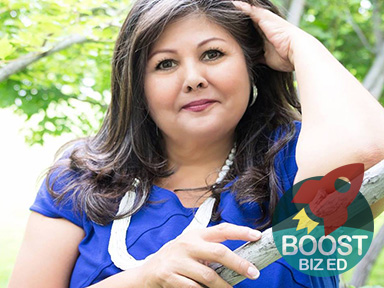 Janiece Rendon International
About Janiece
Janiece Rendon is a woman filled with tenacity, passion and heart. Janiece worked for a fortune 500 company for over thirty years then graduated at the ripe young age of 55. She managed to ride the waves of five lay-offs while learning as much as she can for her next job. She earned a dual master degree in Communication and Psychology from a major university in Denver, Colorado. Janiece learned how to live in the Now while letting go of her past and planning for her future. She mastered the art of living Authentic with Passion and realized the power of Positivity guided her through to success.
@JanieceRendon
Latest Tweets

Walking with Janiece... I love the smell of fresh cut grass and all the greenery. What smells do…
https://t.co/dJaog60Das
&nbsp