3 Laws of Empowerment
Wed, Dec 6, 2017 | 9:30 – 11am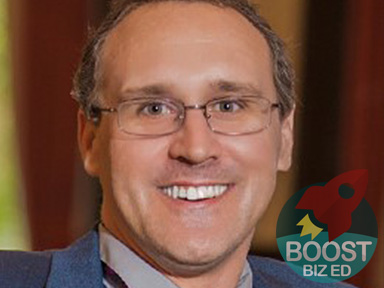 About R. Shawn
Brief Bio:
R. Shawn McBride is a corporate business Attorney, Author, CPA, CEO, Consultant and Speaker. R. Shawn McBride is the CEO and Chief Innovation Officer (CIO) at McBride For Business, LLC and the Managing Member of The R. Shawn McBride Law Firm, PLLC. He speaks to audiences and works directly with business owners on setting their companies up for success; helps establish systems and procedures related to the ownership of the company in order to prepare the company for future growth. He spoke at TEDx Topeka this year. His Keynote speech is the 3 Laws of Empowerment. His book Business Blunders! covers issues commonly seen in business.
@@McBrideForBus
Latest Tweets

What made yesterday - Thanksgiving Day - special for you?&nbsp
Help Small Biz in Denver Rise Action by Action!
Please Help Us Promote This Workshop and All Boost Biz Ed Denver Events
Use any of these resources to promote.
Print these flyers and distribute wherever you work and network.
Forward our emails to business colleagues.