30 Seconds of Brave
What TO Do & NOT To Do at Any Networking Event
Wed, Apr 19, 2017 | 9:30 – 11am
What the event was
Woo Hoo… Are you afraid of networking?
Do you go to so many events but never get anything out of them? Well you are not alone. Most entrepreneurs feel the same way.
Find out the top 6 things TO do and NOT to do when you're at a networking that will help you get more connections and stop wasting time and effort.
How guests were empowered
Walk away with a 30 second promotional
3 things TO do at a networking event
3 things NOT to do at a networking event
Boost Biz Ed Denver is hosted by
2301 Blake Street
,
Denver
,
CO
80205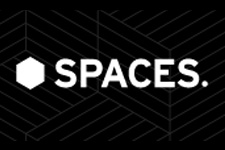 Boost Biz Ed
SPACES Denver – Ballpark
SPACES Denver – Ballpark
2301 Blake Street, Denver, CO 80205
Easy access from I25/I70. Enter building on Park Ave. Best parking: Blake; free 2-hr one side, meters other. Don't park in Scientology lot or in reserved lot behind building. $5 all-day lot across street, Rockies days excl. We meet in club lounge.
Who is this Penny Brenden?
Penny Brenden is known in Denver as the Networking Queen. Penny's gift is to connect business owners together, developing their ability to share their business with a crystal clear vision and message so that they capture the right audience instead of wasting time, money and effort on the wrong ones.
Help Small Biz in Denver Change the World Action by Action!
Please Help Us Promote This Workshop and All Boost Biz Ed Denver Events
Share any of these links, in addition to this page.
Use any of these resources to promote.
Print these flyers and distribute wherever you work and network.
Forward our emails to business colleagues.