Alignment: The #1 Catalyst to Increase Your Biz
Wed, Sep 12, 2018 | 9:30 – 11am MST
What should I expect?
I'm not enough. I'm not smart enough. I'm not creative enough. Why would anyone listen to me? I don't deserve to be successful.
Have any of these thoughts crossed your mind in the last 24 hours?
If so, these are the thoughts that create the way you feel and the way you feel initiates the words that come out of your mouth, the energy you emanate, the way you carry yourself through the world, your facial expressions, and the types of desires you allow yourself to dream about.
This is the energetic state that you are trying to attract clients from, attract your deepest desires from, and build the foundation of your life and business on!
And to be quite honest, it doesn't work.
In this interactive presentation, you will explore the power of alignment as the #1 catalyst in creating exactly what you desire. As you begin to build the foundation of your life and business on alignment versus strategy alone, you will increase your confidence, stand out from the crowd, magnify your impact, and create more wealth.
How will I be empowered?
The 3 things you can change immediately to attract more money and more clients that has nothing to do with strategy.
Powerful practices to continually come back into alignment and STAND OUT, so you get the consistent and profitable results you desire.
How to go from being shy and afraid of putting yourself
How what you are or are not creating always tracks back to our thoughts, feelings, and beliefs.
How to feel more confident receiving positive attention.
Boost Biz Ed Westminster is hosted by
1975 W 120th Ave #800
,
Westminster
,
CO
80234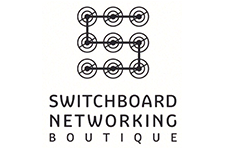 Boost Biz Ed
Switchboard Networking Boutique
Switchboard Networking Boutique
1975 W 120th Ave #800, Westminster, CO 80234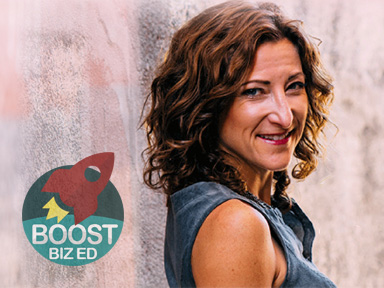 Who is this Kerry Borcherding?
Kerry Borcherding is a coach and trainer. She has her Masters in Transpersonal Counseling Psychology and is the creator of Shift Academy, which supports people worldwide to create a stable foundation to their lives and businesses through coming into alignment first and taking action second.
It is her mission to empower people to see the immense power they hold and their unlimited ability to co-create when they tune into their higher self and intuition. From this place, joy, magnetic presence, and success are inevitable.
In addition to her international coaching business, Kerry is also the co-creator and lead facilitator of Hope Held by a Horse, a non-profit that supports women with breast cancer to learn, grow, and heal in the company of horses. It was the first breast cancer program of it's kind in the world.
Why should I trust Kerry?
I am on social media a lot. I have a Facebook business page that I post a weekly training on as often as I can. I am on Instagram and also do live training on there. I have a private Facebook group where I also provide training.
I am on the Board of Women's Entrepreneurs and Business Owners (WEBO), so I am extremely involved in that community. I also regularly attend Daring Divas.
I have a list of 700 that I send emails to regularly.
I have lived in Boulder off and on since 1993, but have been living here consistently since 2005. I know a lot of people.
Help Small Biz in Westminster Change the World Action by Action!
Please Help Us Promote This Workshop and All Boost Biz Ed Westminster Events
Share any of these links, in addition to this page.

Eventbrite:
Meetup:
Facebook:
Use any of these resources to promote.
Print these flyers and distribute wherever you work and network.
Forward our emails to business colleagues.