Blogging to Drive Business Growth
Wed, Oct 15, 2014 | 9:30 – 11am
Event Description
Internet marketing expert and business owner Dan Stratford demonstrates how blogging has driven $100,000 in new sales for his business this last year. Dan will share his method with you and show you how you can use blogging to grow your business.
Guests Learned
How to Find Topics That Will Drive New Prospects to Your Website
How to Format Blogs
How to Use Video Blogging to Save Time and Drive Even More Leads for Your Business
Real Live and Current Case Studies
Boost Biz Ed Denver is hosted by
3001 Brighton Blvd
,
Denver
,
CO
80216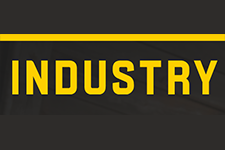 Boost Biz Ed
INDUSTRY Denver
INDUSTRY Denver
3001 Brighton Blvd, Denver, CO 80216
Enter through the center of the building along Brighton Blvd. We are in the conference rooms immediately to the left upon entering.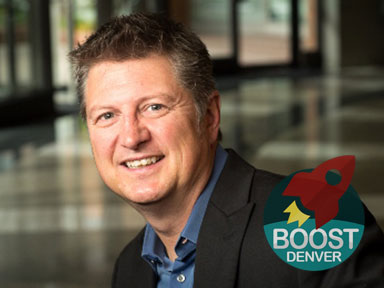 Stratex Digital Marketing
About Daniel
Dan is a veteran digital marketing strategist, holding an advanced individual Google Adwords certification since 2006. Dan has developed and implemented a full range of digital marketing strategies including social media, Search Engine Optimization, local SEO, email marketing and Pay-Per-Click campaigns for many types of local, national and international companies.
Dan has hands-on experience in multiple industries, including: healthcare, manufacturing, ecommerce, retail, B2B, B2C, technology, telecommunications, beauty, oil & gas, real estate, insurance, sports & leisure, travel, non-profit, and legal-just to name a few. Dan founded Integrity Internet Consulting in 2006, and has consulted in house for LexisNexis and Dex Media.
Dan is proud of the fact that he is very focused on the success of his clients. He believes that when he helps his clients grow their businesses and meet their goals everyone wins. This focus drives him to do what is right for his clients on a day-to-day basis.
Dan has a BS in Biology from Rockhurst University in Kansas City, MO, and his MBA is from Regis University in Denver.
Dan and his wife Mary have five children living in Colorado, their children's ages are 7, 10, 18,19 and 25. As an ex-collegiate and ex-pro soccer player, Dan is very involved in coaching youth soccer in the Denver metro area. He has coached all of his children in soccer and is now coaching his 7 and 10 year old daughter's soccer teams. He also owns one of the top coaching companies in Colorado: Soccer Fit.
@danstratford
Latest Tweets



Help Small Biz in Denver Rise Action by Action!
Please Help Us Promote This Workshop and All Boost Biz Ed Denver Events
Print these flyers and distribute wherever you work and network.
Forward our emails to business colleagues.