Build Authority on a $0 Budget... by Speaking
Wed, Aug 16, 2017 | 9:30 – 11am
Event Description
Becoming an authority is the number one way to getting clients and having a successful business. But with most solopreneurs, limited funds and the constant fear of increasing financial debt is a major challenge when it comes to jump starting business and building a brand.
In this talk, Budgetologist Phylecia Jones takes a page from her own success in building lasting authority and breaks down one of the most effective marketing methods available to solopreneurs… speaking! Phylecia delivers on hacking social media to find speaking gigs to seamlessly converting clients… all while on a $0 budget.
Guests Learned
The best sales funnel marketing tool for solopreneurs to get new clients and followers
What increases the chances of getting a YES when pitching for speaking gigs
The best steps to getting organized and prepared to build authority
Why social media is the best FREE tool for finding the right audiences for presentations
That saving money on cheap and effective marketing is the best method to move business forward
Boost Biz Ed Denver is hosted by
2301 Blake Street
,
Denver
,
CO
80205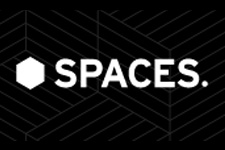 Boost Biz Ed
SPACES Denver – Ballpark
SPACES Denver – Ballpark
2301 Blake Street, Denver, CO 80205
Easy access from I25/I70. Enter building on Park Ave. Best parking: Blake; free 2-hr one side, meters other. Don't park in Scientology lot or in reserved lot behind building. $5 all-day lot across street, Rockies days excl. We meet in club lounge.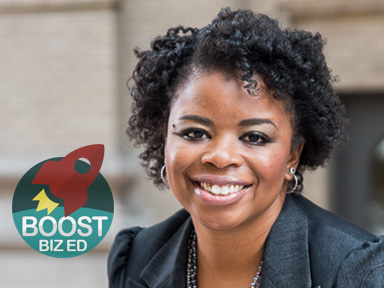 About Phylecia
Phylecia Jones is a budgeting nerd and the founder of Keep Up with Mrs. Jones where she is on a mission to give power and confidence to entrepreneurs when it comes to thinking big and taking opportunities by being more knowledgeable about money. Phylecia knows what it is like to be stressed out over money, missing chances of a lifetime, and being scared of facing the truth when it came to her ability manage finances. She learned the hard way about money and wants to share with other entrepreneurs how she discovered a budgeting system that worked, what happens when you make a plan to conquer money, and the secret to being a success in business and life. Through her financial smarts, she has achieved a personal net-worth close to 7-figures, retired at the age of 36 to start her business, and travels the world. Phylecia loves budgeting, mentoring other business owners, and reading the occasional Batman and Robin comic book.
Other Boost Biz Ed Workshops
Help Small Biz in Denver Change the World Action by Action!
Please Help Us Promote This Workshop and All Boost Biz Ed Denver Events
Share any of these links, in addition to this page.
Use any of these resources to promote.
Print these flyers and distribute wherever you work and network.
Forward our emails to business colleagues.