Collaboration for Assured, Mutual Success
Wed, Jul 11, 2012 | 9:30 – 11am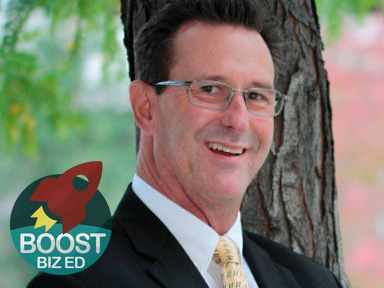 What is Boost Biz Ed?
Boost Biz Ed is both a networking event and educational event inspired the conviction that small business has the unique opportunity to change the world.
Boost Biz Ed fuels world changers by tapping proven business experts, drawing out transformative insights, and presenting them in a format for easy consumption and intention for immediate action.
How is this event special?
Event Decription
With the shift in today's business world from the Industrial Age to the Digital Age, it will dramatically change the way we work together. Businesses that learn to harness the power of collective knowledge will soon learn that nobody is smarter or faster than anybody.
In the Digital Age, much of what we need to succeed is outside of our expertise in these continually changing markets. In order to keep up with the times, business owners need to learn new ways of getting things done on time and on budget and to create win/win/win situations for everyone involved.
This comes from the power to connect and collaborate, rather than being the power of your title.
Join us as we explore the intricacies of this modern concept.
How will I be empowered to action?
Action Points
The benefits of collaborating
Different ways you collaborate
What to look for in collaborative partners
Tools needed for a successful collaboration
When to put a collaboration in writing
Where is this event?
Boost Biz Ed DTC is generously hosted by
Boost Biz Ed
39.65836620231679
-104.91626753183374
Corporate Office Centers
Corporate Office Centers
4643 Ulster Street, 8th Floor, Denver, CO, 80237