Communicating with Confidence in Business
Wed, Aug 2, 2017 | 9:30 – 11am
What the event was
How you communicate in business affects your earning potential, opportunities for growth, and your self-respect. Learn how to communicate with confidence in business to make more money, get more opportunities, and feel great about the work you do!
How guests were empowered
When to say no in business situations
Why and how to saying no builds credibility
Four words that undermine confidence and what to say instead
Boost Biz Ed Denver is hosted by
2301 Blake Street
,
Denver
,
CO
80205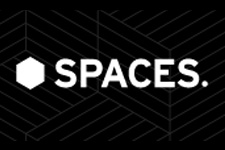 Boost Biz Ed
SPACES Denver – Ballpark
SPACES Denver – Ballpark
2301 Blake Street, Denver, CO 80205
Easy access from I25/I70. Enter building on Park Ave. Best parking: Blake; free 2-hr one side, meters other. Don't park in Scientology lot or in reserved lot behind building. $5 all-day lot across street, Rockies days excl. We meet in club lounge.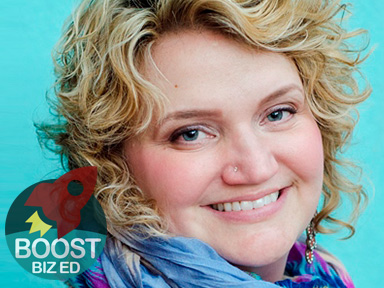 Who is this Chrysta Bairre?
Chrysta Bairre is a career coach with over 80% success rate helping her clients get the job offer, the promotion, and get a raise.
With over 20 years in business management and HR, Chrysta uses her knowledge of business, leadership, and human development to help people do work they love and get paid well to do it.
Chrysta has spoken at multiple Ignite events across Colorado, presented to the Association for Talent Development, Colorado State University, and many other local businesses and community organizations.
Chrysta has served on the Board of Directors for the Northern Colorado Human Resources Association, and has served multiple executive positions within Toastmasters International.
Chrysta is a 2015 recipient of the Top 20 Classy Career Girls from classycareergirl.com, and a 2016 participant of Larimer County Women of the Year program.
Special Offers
Why should I trust Chrysta?
I'm active on Facebook and Instagram and promote my upcoming speaking engagements on these platforms to 1,000+ followers and, when appropriate, on local Facebook groups (currently relevant Facebook groups are: Women of Denver and Polkadot Powerhouse Arvada to over 3,300 followers). I also announce all my speaking engagements monthly in my newsletter!
Chrysta's Other BBE Events
Help Small Biz in Denver Change the World Action by Action!
Please Help Us Promote This Workshop and All Boost Biz Ed Denver Events
Share any of these links, in addition to this page.
Use any of these resources to promote.
Print these flyers and distribute wherever you work and network.
Forward our emails to business colleagues.