Conflict – Getting to Great Results
Fri, Jun 15, 2018 | 9:30 – 11am MST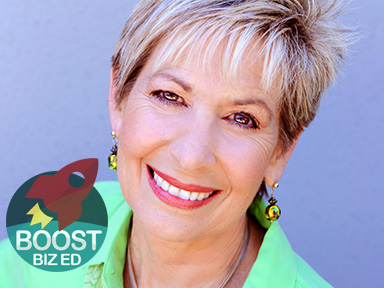 What is Boost Biz Ed?
Boost Biz Ed is both a networking event and educational event inspired the conviction that small business has the unique opportunity to change the world.
Boost Biz Ed fuels world changers by tapping proven business experts, drawing out transformative insights, and presenting them in a format for easy consumption and intention for immediate action.
How is this event special?
Event Decription
Conflict drains the energy out of all us every day. Are you ready to have more energy and not be in the fight or flight mode? Are you ready to learn easy steps to get past the stress from the past and in the future? This talk provides easy tips for completely changing the way you look at conflict. How different could your home and work life be then? Get ready to laugh and learn.
How will I be empowered to action?
Action Points
Increased understanding of self
How open-ended questions give you your power back
Why your personal values trigger your reactions
Shut up and listen, listen, listen
Where is this event?
Boost Biz Ed DTC is generously hosted by
Boost Biz Ed
Innovation Pavilion
Innovation Pavilion
9200 E Mineral Ave, Centennial, CO, 80112