Conscious Hiring
Engage, Retain & Optimize the Ideal Workforce
Wed, May 17, 2017 | 9:30 – 11am
Event Description
Would you like to transform the way you hire and manage your people? And optimize the human potential in your workforce? You can maximize your HR effectiveness and make a positive impact on your work community through Conscious Hiring® and Development.
Position yourself as a leader in 21st century Talent rEvolution and Workforce Optimization. Conscious Hiring® is the key to employee engagement, retention and optimization in the workplace. What You Can Expect as a Corporate Executive & Business Leader: As a busy executive, you know the success of your company depends on the people who comprise it. Since your company's greatest asset is also your biggest investment, you know optimizing the human potential in your workforce is critical to the overall success of the business.
Our Conscious Hiring® and Development program ensures the right people are hired for the right reasons for the right role by:
Identifying what you need before you start recruiting
Providing a specific vetting process to find what you need
Building relationships during the vetting process
Utilizing information garnered in the vetting process to create an engaging on-boarding process.
With the high cost of recruiting, insidious costs of a mis-hire, and potential for turnover, Conscious Hiring® and Development gives you control over the hiring process to directly impact profitability, workforce effectiveness and return-on-people investment.
Guests Learned
Maximize your effectiveness and positively impact your work community.
Learn how to impact your company's organizational effectiveness by ensuring the people you bring on board are ideal for the job and for your company.
New hires will be philosophically aligned with your company's culture. They'll possess the right attitudes and beliefs about themselves and the position for which they are applying. You'll ensure they are highly-qualified, dedicated to their role, and that they get results.
Conscious Hiring and Development leverages your ability to act as consultant inside your organization while fostering systemic corporate growth and transformation.
Learn and champion a lean recruiting model to increase your company's efficiency in the hiring process.
Boost Biz Ed Denver is hosted by
2301 Blake Street
,
Denver
,
CO
80205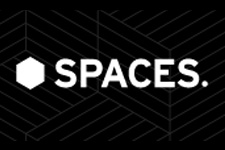 Boost Biz Ed
SPACES Denver – Ballpark
SPACES Denver – Ballpark
2301 Blake Street, Denver, CO 80205
Easy access from I25/I70. Enter building on Park Ave. Best parking: Blake; free 2-hr one side, meters other. Don't park in Scientology lot or in reserved lot behind building. $5 all-day lot across street, Rockies days excl. We meet in club lounge.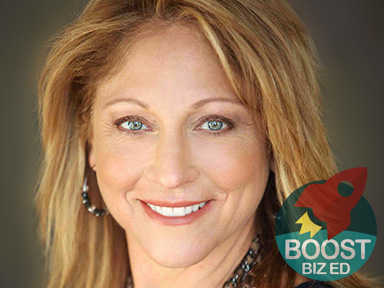 About Magi
Magi Graziano, CEO of KeenAlignment, is a leading talent management expert, keynote speaker, and author of The Wealth of Talent with over 20 year of real-world, hands-on experience in hiring strategy and talent development. She brings neuroscience to hiring, learning and development, and employee engagement. A pioneer in her field, she has developed a talent strategy system that gives business leaders the actionable steps they need to align their corporate strategy with their people strategy and thereby maximize employee effectiveness and engagement and develop high-performing teams who consistently elevate the customer experience.
A Certified Co-Active Executive Coach, Certified Employee Retention Specialist and Trainer, and an Organizational Development and Talent Architect, Magi has been a guest speaker at conferences and seminars where she's captivated audiences with her presentations on Conscious Hiring, Leadership Effectiveness, and Workforce Optimization.
Talent Strategy Architect – partner with executives of growing organizations to facilitate, deliver and roll out talent transformation programs.
Executive Coach – Certified Co-Active Coach a resource for the emergence and embodiment of authentic leadership among executives within growing enterprises, facilitating leadership team workshops and strategy sessions, training leaders on optimizing the talent in themselves and in the people in their workforce.
Learning and Development – solution architect and program management for holistic corporate educational training. Program delivery of talent transformation, training technology, curriculum development and launch of learning modules for high potential, emerging managers and outward facing employees.
Unlock the Wealth of Talent in your organization
Our company's mission is to empower leaders to foster workplaces where everyone has the opportunity to deliver extraordinary results. We partner with business leaders to build people-centric, conscious-minded organizations and give them the easy to use tools and resources that enable them to deliver on their mission through optimizing their human capital. We focus on transforming people in the places that they work through:
– Conscious Hiring Implementation
– Conscious People Development
– People Strategy Consulting
– Manager & Emerging Leader Training
– Professional Leadership & Executive Coaching
– Leadership Retreats & Strategy Sessions
The "wisdom" age is here and we enable you to bring wisdom and knowledge to all your people processes.
@keenmargo
Latest Tweets
Help Small Biz in Denver Change the World Action by Action!
Please Help Us Promote This Workshop and All Boost Biz Ed Denver Events
Share any of these links, in addition to this page.
Use any of these resources to promote.
Print these flyers and distribute wherever you work and network.
Forward our emails to business colleagues.