Crack the Secret Code of the Top 3%
How the Most Successful People Achieve What Most of Us Only Dream
Wed, May 9, 2018 | 9:30 – 11am MST
Event Description
Have you ever wondered what it would feel like to be one of those people who seem to have super powers?
You know the ones I'm talking about.
The ones who accomplish so much more than most of us that it almost seems like they were born with special gifts that you don't have.
They are the ones living life on their terms. They are ultra-successful and free to follow their passions and love every minute of it.
They don't have super powers, but they do know a few secrets.
In this talk, I'll not only share these secrets, but I'll also provide practical tools for you to apply them to your business and your life.
Guests Learned
Learn a practical technique to get perfect clarity on your long-term vision, your biggest dream
Understand how beliefs and emotions effect your decisions
Learn a proven process to uncover self-limiting beliefs that could be holding you back from your greatness
Find out how to shift these beliefs to self-empowering beliefs
Learn a simple technique for finding better balance in all aspects of your life
Boost Biz Ed Westminster is hosted by
1975 W 120th Ave #800
,
Westminster
,
CO
80234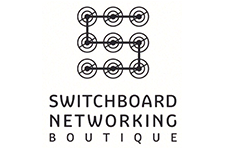 Boost Biz Ed
Switchboard Networking Boutique
Switchboard Networking Boutique
1975 W 120th Ave #800, Westminster, CO 80234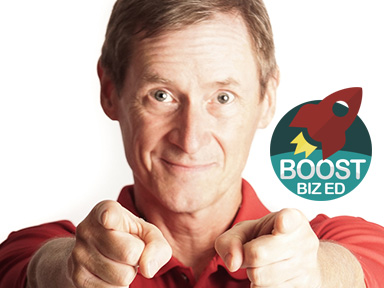 About Don
I help people get crystal clear on their biggest dream, their ultimate purpose. I help them uncover and identify their own self-limiting beliefs that are holding them back from making their biggest dream a reality. Those who have experienced success but have yet to traverse to significance and are stuck in the chasm of overwhelm blocking the path to their pinnacle of success. Together we demystify the barriers and blockades holding them back as I inspire and guide them on their journey from success to significance.
My Success Story
– Highly successful senior leader in Fortune 500 companies for over 20 years
– Realized first BHAG (Big, Hairy, Audacious Goal) in 1998 – Earned a Ph.D. in electrical engineering while working full-time
– Award winning author of 50 Athletes Over 50, Vertical Mind, and The Climb
– Award winning speaker
– Inventor of the Year at LSI Logic
– 36 US patents
– New York State champion in 3,000 steeplechase
My Significance Story
– Met 2nd BHAG in 2016 of being financial free and able to pursue passions
– Created Contour Leadership to combine passions for rock climbing and leadership to guide people through their journey from success to significance
Special Offers
Other Boost Biz Ed Workshops
Help Small Biz in Westminster Change the World Action by Action!
Please Help Us Promote This Workshop and All Boost Biz Ed Westminster Events
Share any of these links, in addition to this page.
Use any of these resources to promote.
Print these flyers and distribute wherever you work and network.
Forward our emails to business colleagues.