Create and Launch Your Blog
Wed, Sep 6, 2017 | 9:30 – 11am
Event Description
Does your company need a blog? Do you know what to say? Do you even know if your audience will read it?
Monica Miller, Content Strategist and Visibility Expert, will teach you how to create a blog and then show you simple steps to launching your blog!
Monica will simplify the blogging learning curve by helping you understand just how important it is to blog and then create it! But don't speak to nobody for she'll teach the audience exactly how to launch their blog with a huge success!
If you want to gain credibility and exposure, blogging is the place to start. But don't start from nothing – let Monica show you how to go from a nobody to a somebody online through blogging!
Guests Learned
Create a blog that your audience will love
Launch your blog with simple and easy strategies to grow excitement
Maintain your blog growth and success
Know where to gather content and how to continue creating content long after your launch date
Boost Biz Ed Denver is hosted by
2301 Blake Street
,
Denver
,
CO
80205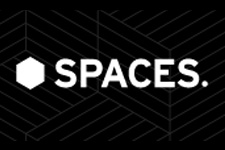 Boost Biz Ed
SPACES Denver – Ballpark
SPACES Denver – Ballpark
2301 Blake Street, Denver, CO 80205
Easy access from I25/I70. Enter building on Park Ave. Best parking: Blake; free 2-hr one side, meters other. Don't park in Scientology lot or in reserved lot behind building. $5 all-day lot across street, Rockies days excl. We meet in club lounge.
About Monica
I have been writing my entire life, but have been writing professionally for over 8 years. I am a speaker, Book Writing coach, author, and writer. I am the CEO of my business, Monica Writes, where I support people through their writing journey by offering one-on-one packages, classes, and workshops. I love hanging out with my dear husband, Nathan, and enjoy watching sunsets, being on adventures, gazing out over snow capped mountains, loving on my kitty, and playing with our dogs.
Recent achievements include:
– Be Moving Forward Podcast
– Speaker for the MoneyMaking Blog Summit that was hosted all around the world in April 2017
– Guest on the Novel Podcast, a podcast with an audience in Australia
– Featured in Foundr Magazine in February 2017
– Spoken at Loveland StartupWeek in April 2017
Special Offers
@monicawriting
Help Small Biz in Denver Change the World Action by Action!
Please Help Us Promote This Workshop and All Boost Biz Ed Denver Events
Share any of these links, in addition to this page.
Use any of these resources to promote.
Print these flyers and distribute wherever you work and network.
Forward our emails to business colleagues.