From Pound Signs to Hashtags
How to Seal the Deal with Different Generations
Fri, Jun 1, 2018 | 9:30 – 11am MST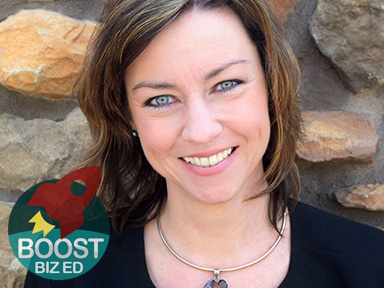 What is Boost Biz Ed?
Boost Biz Ed is both a networking event and educational event inspired the conviction that small business has the unique opportunity to change the world.
Boost Biz Ed fuels world changers by tapping proven business experts, drawing out transformative insights, and presenting them in a format for easy consumption and intention for immediate action.
How is this event special?
Event Decription
In order for businesses to thrive they have to be productive, efficient, and employ the best people to get the job done. While having best-in-class products, technology and services are key components to making this happen, how we communicate with our internal and external teams as well as our clients is crucial to drive business forward.
In "From Pound Signs to Hashtags" we will discuss the three primary generations in the workplace today — who they are, what motives them and why it's important to understand each. This presentation will review generational influencers and behavior styles, as well as introduce strategies you can implement when working with multi-generational clients to communicate at an optimum level. Once you as a sales person, consultant, account executive or business owner understand how best to communicate with each of these three generations, you will have the confidence and tools needed to close the deal for greater sales and productivity.
How will I be empowered to action?
Action Points
Identify the three primary generations in today's workforce and the characteristics that each generation identifies with
Understand the influencers that impact ALL generations
Recognize generational behaviors and sources of conflict
Motivate and encourage inter-generational teams, and… close the deal!
Where is this event?
Boost Biz Ed DTC is generously hosted by
Boost Biz Ed
Innovation Pavilion
Innovation Pavilion
9200 E Mineral Ave, Centennial, CO, 80112