Full-Bodied Biz Success
Maintain Top Performance & Love What You Do
Tue, Sep 25, 2018 | 11:30am – 1pm PST
What is Boost Biz Ed?
Boost Biz Ed is both a networking event and educational event inspired the conviction that small business has the unique opportunity to change the world.
Boost Biz Ed fuels world changers by tapping proven business experts, drawing out transformative insights, and presenting them in a format for easy consumption and intention for immediate action.
How is this event special?
Event Decription
Today we can get overloaded with information and tips on how to be successful. Maybe you have days where you feel overwhelmed, don't know which strategy to follow, and lack motivation or confidence. In this lunchtime session explore the top four strategies on how to attain greater success to boost your productivity, effectiveness, drive, and enjoyment.
Through the health and happiness of your body, mind, and spirit you can produce greater results with your goals and love what you do. Picture yourself waking up every day with boundless energy, enthusiasm, and the confidence you are on the right path.
How will I be empowered to action?
Action Points
Stay motivated and joyful in the work you do everyday.
Overcome roadblocks no matter what challenge presents itself.
Create a roadmap to success that is fun and easy for you to follow.
Establish a mindset that magnetizes more success.
Where is this event?
Boost Biz Ed Oregon is generously hosted by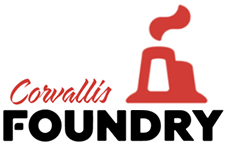 Suite 210
,
Corvallis
,
OR
97333
Boost Biz Ed
Corvallis Foundry
Corvallis Foundry
257 SW Madison Avenue, Suite 210, Corvallis, OR 97333
On the second story, up the stairs between Many Hands Trading and Gearbox on Madison.