Gridiron Strategy for Website Conversion
5 Plays to Push Visitors into Your Endzone
Thu, Nov 9, 2017 | 3:00 – 4:30pm PT
What is Boost Biz Ed?
Boost Biz Ed is both a networking event and educational event inspired the conviction that small business has the unique opportunity to change the world.
Boost Biz Ed fuels world changers by tapping proven business experts, drawing out transformative insights, and presenting them in a format for easy consumption and intention for immediate action.
How is this event special?
Event Decription
How often do your potential customers simply punt when they get to you website. You have invested in the website and you may be investing monthly to get people to visit your website. Every visit is like a possession in football. They may or may not get another possession. You need to give them every opportunity to get into endzone, for a purchase, for a lead generation (phone call) or whatever impacts the bottom line of your business.
Like in football, this is what marketers call a conversion.
There is a science, a strategy, a formula to improving your conversion percentage.
Join us as we examine the 5 things that impact the likelihood of your visitors to do what you need them to do.
How will I be empowered to action?
Action Points
Leverage emotions from a Worst Day to motivate
Kindle emotions from a Best Day to highlight your USP
Address prospect anxieties one by one
Balance incentives against friction
Where is this event?
Boost Biz Ed Oregon is generously hosted by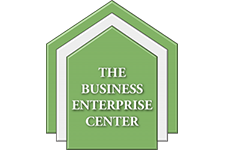 460 SW Madison Avenue – Suite #1
,
Corvallis
,
OR
97333
Boost Biz Ed
Business Enterprise Center Inc. (The BEC)
Business Enterprise Center Inc. (The BEC)
460 SW Madison Avenue – Suite #1, Corvallis, OR 97333
Upstairs to second floor and then immediately curve around to the right and then to the left.